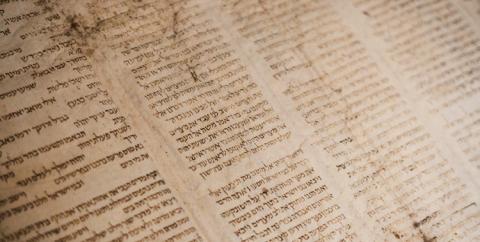 An interesting phenomenon in regard to the reading of the Old Testament and the New is the respective chronologies of the authorship of the canons. Whereas the Old Testament was written over a period of approximately 1,300 years – taking Job as the earliest book (c.1750 B.C.) and Malachi as the last book (c. 450 B.C.), the New Testament was written within one average human lifetime. This represents a vast difference which ought to be given more consideration than it has.
The Writing of the OT
If we consider the span of years for the writing of the Old Testament we get something like this (citing representative examples):
Job – 18th Century B.C.
The Pentateuch – Mid 15th Century B.C.
Many Psalms, Proverbs, Ecclesiastes, Canticles – 10th Century B.C.
Jonah, Amos, Hosea, Micah – 8th Century B.C.
Isaiah, Nahum, Zephaniah, Habakkuk – 8th to 7th Century B.C.
Jeremiah, Ezekiel, Daniel, 1 & 2 Kings – 6th Century B.C.
Zechariah, Ezra/Nehemiah, Malachi – 5th Century B.C.
During that time history witnessed the beginning of the nation of Israel under Moses, and the dominance and eventual waning of Egyptian and Babylonian dynasties, plus the Hittite, Assyrian, Persian empires, and the onset of the Greek empire. Israel rose to become a powerful state in the days of David and Solomon; then split into two kingdoms until some centuries later both parts of those kingdoms went into captivity.
2013 reads