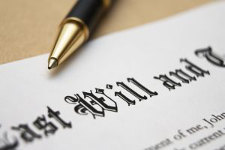 Read the series so far.
The oath is the decisive ingredient in any covenant. We have already taken a look at the oath which the people took in answer to God's Book of the Covenant in Exodus and have briefly examined the oaths of several of the other Divine covenants. We conclude that examination here.
C. Phinehas ("Priestly")
Since I have treated this covenant elsewhere in some detail I shall just briefly rehearse the salient facts.
Owing to the zeal of Phinehas, Aaron's grandson, a devastating plague was stopped and God's wrath appeased (Num. 25: ). Although Phinehas could have had no idea what God would do next, his honoring of God's holiness elicited a quite un-looked-for covenant between God and Phinehas's offspring (Num. 25:13; Psa. 106:28-31). This covenant stands behind the promise of ministering Levites in New covenant contexts as seen in Jeremiah 31:14; 33:17-18, 21-22; Ezekiel 44:15, and other places.
2163 reads