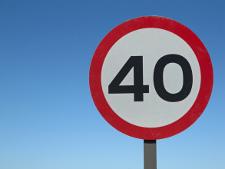 Read the first twenty.
21. Saying the NT must reinterpret the OT also devalues the OT as its own witness to God and His Plans. For example, if the promises given to ethnic Israel of land, throne, temple, etc. are somehow "fulfilled" in Jesus and the Church, what was the point of speaking about them so pointedly? Cramming everything into Christ not only destroys the clarity and unity of Scripture in the ways already mentioned, it reduces the biblical covenants d own to the debated promise of Genesis 3:15. The [true] expansion seen in the covenants (with all their categorical statements) is deflated into a single sound-bite of "the Promised Seed-Redeemer has now come and all is fulfilled in Him." This casts aspersions on God as a communicator and as a covenant-Maker, since there was absolutely no need for God to say many of the things He said in the OT, let alone bind himself by oaths to fulfill them (a la Jer. 31 & 33. Four covenants are cited in Jer. 33; three in Ezek. 37).
22. It forces one to adopt a "promise – fulfillment" scheme between the Testaments, ignoring the fact that the OT possesses no such promise scheme, but rather a more relational "covenant – blessing" scheme.
13374 reads