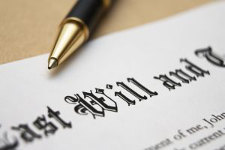 Read part 1 and part 2.
In the Bible there is always a correspondence between God's words and His actions. You see it in the Creation narratives: "God said…and it was so." You see it in the gospel: "Believe on the Lord Jesus Christ and you will be saved." You see it in such mundane places as the curing of Naaman, or Jesus' healing of Jairus's daughter. When God says He is going to do something, you can bank on it. While there are places where God relents on judgment (especially after intercession), our faith depends upon the fixity of His meaning. God will do what He says He will do.
This is important on two fronts: first because God must be as good as His word or His character is in question. God's attributes of veracity and immutability stand behind His promises. The second reason God must mean what He says is because God requires faith from us. Faith must "know" what it is that is to be believed. Faith cannot thrive where ambiguity is let in. Faith has to be able to separate truth from error, or we are wasting our time warning people against error. If the meaning is uncertain, doubt has a foothold.
4518 reads