Welcome to SharperIron!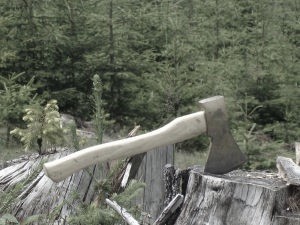 Thanks for stopping by, and thanks for your interest in SharperIron. SI is a site hosted by people of historic fundamentalist conviction (See "Fundamentalist?!" It may not be what you think).
Our aim is to provide a place where Christians can interact thoughtfully and respectfully on a wide range of topics, including our articles and the news items and blog samples we post daily.
But you can start your own conversation. Register, and stop by the Forums and introduce yourself.
The site is of special interest to "fundamentalists," but we don't ask that you claim that movement personally in order to participate here. We do ask that you understand and affirm our Doctrinal Statement and agree to abide by the Forum Comment Policy.
The name of the site derives from Proverbs 27:17. "As iron sharpens iron, So a man sharpens the countenance of his friend."
It's our hope that discussions here focus on ideas and understanding and a desire to know and live by the Scriptures—and that, as a result, iron sharpens iron.
65227 reads