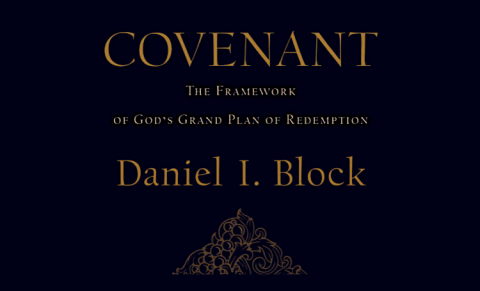 Read Part 1.
Block's Definition of Covenant
Daniel Block's Covenant: The Framework of God's Grand Plan of Redemption is a big book around 700 pages long. It is very noteworthy when a prominent OT scholar takes up the challenge to write a book on the biblical covenants, and I am grateful to have such a work to study and repair to.
One of the most important tasks that lies before a writer of such a book is that of definition. If you are going to be writing about the covenants then it is well to put forward a decent definition of just what a covenant; a biblical covenant no less, is. Here is Block's definition:
A covenant is a formally confirmed agreement between two or more parties that creates, formalizes, or governs a relationship that does not naturally exist or a natural relationship that may have been broken or disintegrated…Covenants typically involve solemn commitments establishing the privileges and obligations that attend agreements. (1).
1755 reads