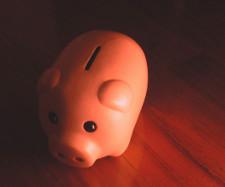 Read the series so far.
Some Christians are completely opposed to borrowing.1 Verses such as Romans 13:8, "Owe no one anything except to love one another" and Proverbs 22:7, "the borrower is servant to the lender" are used to support this position.
My own view is that borrowing is permitted in the Scriptures, since the Scriptures provide regulations with regard to lending (cf. Ex. 22:25; Lev. 25:35–37; Deut. 15:7–9; Neh. 5:7; Ps. 15:5; 37:21, 26; Ezek. 22:12; Matt. 5:42, "from him who wants to borrow from you do not turn away"; Luke 6:34). The broader context of Romans 13 speaks of paying "all their due" (Romans 13:7), so the teaching of Scripture is that one should honor debt agreements and pay on time.
4085 reads