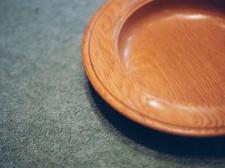 Most of what I have shared previously unpacks the biblical basis for Grace Giving. See Parts 1, 2, 3, 4, 5, and 6. This final article will focus on the practical application of these biblical truths. Once you understand Grace Giving, how do you start doing it?
As a reminder, here is a quick review of biblical facts. These are fully presented in the previous articles, so I will just state them here without explanation.
Material and financial giving to the Lord has always been a response to grace and an act of grace.
The Jewish people under the Old Testament system were required to "tithe," which means give 10%, of their material and financial possessions to the Lord. There were actually three tithes, so they gave more than just 10%. There is no requirement for New Testament Christians to tithe.
The Old Testament followers of God also gave free-will offerings, which were voluntary contributions to show worship, devotion, and thanks.
Jesus had a lot to say about giving, especially the motive for it.
The New Testament church, described in the Book of Acts, practiced voluntary giving according to people's individual ability. The offerings were received and distributed through the church.
There are two objectives of grace giving presented in the New Testament: supporting Gospel work and helping people in need.
The key word in the New Testament that is associated with financial and material giving is grace. The motivation for giving is not obligation or manipulation, but a willing heart.
Every Christian should regularly practice the grace of giving.
Biblical giving is willing, voluntary, responsive, and generous.
2637 reads