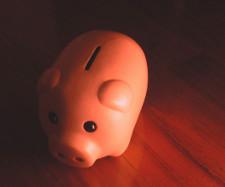 Read the series so far.
Why are credit card fees and interest so high?
Credit operates using basically a two-tier system. Tier 1 consists of those who pay no fees or interest. Consumers who pay off their balances on-time monthly pay no fees or interest charges. Tier 2 consists of those who pay fees and interest due paying late, not paying the minimum payment or due to carrying a balance and being charged interest. Tier 2 credit card customers not only pay for their own credit card service, they also pay for the credit services of those in Tier 1.
Any customer may be a Tier 1 borrower. Falling into the Tier 2 category is the customer's choice.
Another reason for high credit fees and interest is that there is expensive technology infrastructure in place to support the service. The infrastructure includes network expense and computer hardware and software expense. It also includes real-time processing with failover—the most expensive type of computer processing. Additional infrastructure expenses include fraud detection processing and the cost of plastic production and the associated mailing.
2105 reads