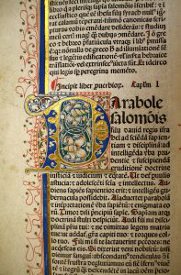 Can the supernatural and the natural realms talk together? Is communication possible between God and people? This crucial question polarized our nation's founding fathers. All of the founders believed in a supernatural realm—God was a given. But a few of the founders insisted that God created the universe to run on its own without Him (a view known as Deism). For all practical purposes, these men dismissed the very possibility of communication between the natural and supernatural realms.
Since the early influences of Deism, American culture has been shaped by the anti-supernaturalist philosophies of biological evolution and secular humanism. Secularism is not merely anti-religious, although it is that. Secularism is, more fundamentally, an utter denial of the sacred and thus a disaffirmation of the indispensability of a supernatural realm—a supposition rendered reasonable by the theory of biological evolution. Whereas Deism was stuck with a Creator (albeit a silent one), evolutionism eliminated the notion of a Creator and completely eradicated the necessity of a supernatural realm. Secularism stands in at this point to assert what evolutionism suggested: supernaturalism is a myth.
It would seem that most Americans today embrace some form of evolutionism (fueled by evolutionism's monopoly of the public education system), but few Americans are pure secularists. Surveys indicate that most Americans pray, and praying evidences at least a wishful hope in the existence of a supernatural realm (which goes far to explain the angst secularist educators suffer when public school students talk to God). Despite the inroads of Deism and secularism, many Americans still believe in a supernatural realm with which communication is possible.
611 reads