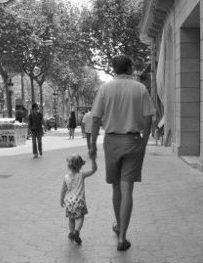 Christian parenting experts often seem unable to see the forest for the trees. Whether it's "grace based," "gospel centered," "heart focused," or some other phrase du jour, many seem to begin with a lofty concept about what the Bible ought to teach about parenting then go to Scripture and—surprise!—find it there.
As a result, we have constantly clashing emphases—to the everlasting frustration of parents, who just want to know what God expects of them and how to perform those tasks more effectively.
My aim here is (1) to argue that all parents really need is a biblical theology of parenting, (2) to describe how we should go about building such a theology and (3) to identify several principles that must be foundational to it.
The sufficient Word
Does the whole idea of having a "theology of parenting" sound novel? It shouldn't. Those who firmly believe that the Scriptures are sufficient for faith and practice should also believe that a matter as important as Christian parenting is sufficiently addressed in the Bible. The essentials are all there. Though human wisdom—Christian and secular—may offer some useful advice on the nuts-and-bolts level, all the major principles and purposes are in the Book. And, in the area of principles and purposes, those who do not embrace a biblical view of God and human nature can have nothing of value to say.
We need a sound theology, and a sound theology is pretty much all we need.
So how should we go about building a biblical theology of parenting?
2692 reads