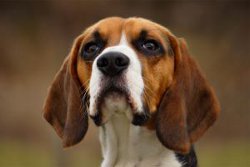 Lots of people claim to be fundamentalists. Far more are labeled "fundamentalist" by media outlets or Christian leaders who wish to distance themselves from more traditional—or just more feisty—brethren. Those who want to use "fundamentalist" in a historic sense can only avoid confusion by using the term with qualifiers and explanations—in other words, by including context.
So when I say, "I am a proud fundamentalist," I mean "fundamentalist" in the historic sense. Two statements from one of SharperIron's "About" pages sum up the concept:
In a religious sense, the term "fundamentalist" was first used in 1922 in reference to a group of Baptists who were seeking to establish doctrinal limits in the Northern Baptist Convention. Their goal was to uphold the Bible and rid the convention of the philosophy of Modernism, which denied the infallibility of Scripture, rejected miracles, and gutted the Christian faith of defining principles such as the substitutionary atonement of Jesus Christ. In short, the fundamentalists thought the Northern Baptist Convention ought to at least be genuinely Christian.

…

At SharperIron we're still clinging to the term in its historic sense. Here, a fundamentalist is someone who believes in the foundational principles of the Christian faith and also believes in separation from apostasy. Opinions vary as to the degree of separation, the process and the methods. But we are committed to the principle.
9753 reads