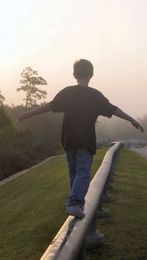 What is SharperIron's role in maintaining sound doctrine among believers? For a couple of years now, a consensus has been growing among the site's moderators and admins that we need to clarify how we see the answer to that question.
To put the question another way, to what extent and in what way is SI responsible for promoting and defending solid, biblical doctrine? Then, on the nuts and bolts level, how does our answer to that question apply to regulating membership and the contents of posts? An important third question adds a layer of complexity: how particular or comprehensive do we want to be in whatever doctrinal regulating we do?
Though the moderators and admins are not completely agreed on the answers to all of these questions, we have arrived at general agreement on a few points. This two-part series of posts is the result. The aim here is two-fold:
To clarify how we see our responsibilities in the area of doctrine
To unveil a couple of changes in light of that understanding
Whys and wherefores
SharperIron is not a church or fellowship of churches. Consequently, though there is some overlap in purposes, the site does not bear the responsibilities and goals of a church or group of churches. Though we have more in common with educational institutions that aim to equip local churches, SI's character and purpose don't fit precisely in that mold either.
The result is that, when it comes to doctrine, SharperIron does not aim to be prescriptive for believers in general or fundamentalists in particular. The church is the pillar and ground of the truth, and though we hope the net effect of what goes on here is truth-spreading and truth-clarifying, no website or online community can properly (much less, successfully) take on the task of fully defining what sound doctrine is.
Ultimately, non-churches also do not bear the power or responsibility of doctrinal discipline. They lack the ability to control anyone's relationship to a body of believers or judge anyone's relationship to the Body of Christ as a whole (Churches do have this ability: Matt. 18:17, 1 Cor. 5:2).
So why do many non-churches establish doctrinal standards in the form of creeds, confessions, statements of faith, etc.? If these organizations do not exist for the purpose of defining sound doctrine, their doctrinal standards are, for that reason, utilitarian. They are means for better accomplishing their organization's true purpose.
If SharperIron does not exist to define orthodox doctrine, what is our true purpose? Since early in 2005, that purpose has been expressed as follows:
Our mission is to sharpen our fellow Christians through articles and forum discussions, providing ideas and news from a Christian, biblical, fundamentalist worldview. We desire to bring fundamentalist Christian brothers and sisters together for mutual edification.
Implications
What the mission statement doesn't say is that we aim to speak only to fundamentalists or to see that only the views all fundamentalists agree on will appear on the site at all times. The mission uses the term "worldview," suggesting a certain broadness. We've never aimed to exclude participants based on an adding up of everybody's ideas of what is essential to fundamentalist identity. One result is that there have always been—and likely always will be—some participants who are, in the eyes of others, not fundamentalists.
The same is true of the contents of posts. Every post cannot conform to everybody's idea of what a fundamentalist opinion would be—much less, everybody's idea of sound doctrine. Accordingly, the doctrinal standard for participants is not aimed at defining the boundaries of sound doctrine or ensuring doctrinal purity in every post. Rather, the standard is intended to narrow the constituency and contents of the site just enough that fundamentalists can be challenged and sharpened by what they read and how they interact.
Alternatives
It may be helpful to contrast some alternatives to our current doctrinal standard.
One alternative would be to allow absolutely anyone to post. Many websites do this, and it would not be completely insane for SharperIron to do it. But there would be consequences. People could easily begin discussions about preaching or predestination and quickly find that they are in a debate about the existence of God, because an atheist has joined the thread—or about the inerrancy of Scripture, because a liberal has decided to participate.
If someone wants to argue with atheists and liberals, he might welcome that, but if the purpose of the site is a sharpening fellowship among those of "like, precious faith," those arguments would be distractions. There are some ideas we want to take as givens here.
Another alternative exists near the other end of the scale. What if SI replaced the current doctrinal standard with the 1742 Philadelphia Baptist Confession or the Westminster Confession? The former would not permit any posts questioning that churches should practice "the laying on of hands" as an "ordinance" for "a farther [sic] reception of the Spirit of promise." The Westminster would exclude anyone who believes baptism is only for people old enough to have faith.
These are random examples from two very detailed confessions of faith. Many more could be listed. The point is that adopting a far more detailed doctrinal standard would greatly reduce the potential for thought-provoking interaction here. The list of givens would become quite long.
A third alternative takes the doctrinal watchdog concept as far as it can go. What if SI adopted a doctrinal standard that lists every single thing its current owner believes and limited discussion to that? Diversity of participants and ideas would shrink to a tiny sliver. Eventually, my own beliefs would shift a little somewhere and I'd have to kick myself out!
These extremes illustrate the purpose of a doctrinal standard for participation at a site like SharperIron. If the standard is too broad, your core constituency is irritated by having to constantly defend its "givens." If the standard is too narrow, you have a boring homogeneity and little sharpening can occur. No one exists to challenge anyone's thinking with perspectives they hadn't considered.
The purpose of our doctrinal standard, then, is to get the SharperIron participating constituency filtered down to the right size for our purpose. We need enough homogeneity to be interesting and helpful for fundamentalists. But we also need enough diversity to be interesting and helpful for fundamentalists. The goal is never to define orthodoxy or define fundamentalism. Local churches must define orthodoxy for their members. To a degree, associations and fellowships (and if you're of a mind, denominations) must define orthodoxy for their constituents. Defining fundamentalism—well, who knows whose job that is! But nobody's authorized us to do it and we're not claiming that responsibility.
A remaining problem
Though we emphatically disavow the guardian-of-orthodoxy role, the doctrinal diversity that appears in the forums is likely to be alarming to people at times. The Doctrinal Statement for forum participants is fairly broad and some points in it are open to interpretations that make them even broader than some expect. In view of that, we think the two steps referred to at the beginning of this post might be helpful.
First, we intend to publish and maintain a document describing the beliefs of the site leadership on select points of doctrine. The doctrinal particulars in this document are not intended to restrict SI participants or the contents of posts, but rather to help people who read the site understand a bit better "where we're coming from." The first version of this document will post in a day or two.
Second, we intend to re-characterize the site "members" as "registered users," or something along those lines. The goal of this change is to help further widen the distinction we see between what SI is and what a church is. Of course, organizations like the YMCA have "members," too, but given the fact that doctrines are often talked about here, we believe changing the term may help bring the site's purpose into slightly sharper focus. We exist not so much to define a group as to provide an experience. That experience not only allows but requires some discomfort as questions are raised and ideas clash.
[node:bio/aaron-blumer body]
4540 reads