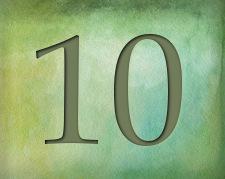 1. Referring Rather than Declaring
It's one thing to say "the gospel is central to all we do." It's another thing to declare that Jesus Christ died for sinners and rose again. It's yet another thing to integrate the gospel into how we look at every part of ministry. Note the difference between these statements:
Statement 1: We have a children's ministry to further the gospel in the lives of children
Statement 2: We have a children's ministry because we all come into this world as sinners in need of rescue by a living, sinless Savior. It's never too soon to start learning this freeing truth (Matt. 19:14, John 8:32).
4228 reads