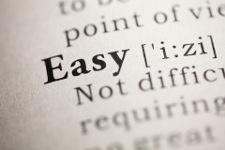 Reprinted from Faith Pulpit (March/April 2008).
"Easy believism," as I am using this term, refers to a position held by those who define saving faith purely as intellectual agreement with the statement, "Jesus is the Son of God, and He promises eternal life to all who believe in Him." This point of view is associated with the Grace Evangelical Society and particularly the writings of Robert Wilkin, Zane Hodges, Joseph Dillow, and J. D. Faust. In order to evaluate this point of view, we need to consider the following issues.
The Role of the Law in Evangelism
In Romans 1:16 and 17 we notice the following truths:
1. The gospel is not salvation. It is the power of God unto salvation. The gospel concerns God's Son, Jesus Christ our Lord (v. 3) Who died and was raised from death (v. 4). The gospel, the good news, describes what God did by sending His Son as a sacrifice for our sins and raising Him from the dead.
2. Salvation focuses attention on the benefits of the gospel and includes, among other things, justification (Rom. 3:21–26; 4:1–8; 5:9), reconciliation (Rom. 5:1, 10), regeneration (being dead to sin and alive to God; Rom. 6:1–11; 8:2), victory over known sin through the Holy Spirit's power (Rom. 8:12, 13), and guaranteed glorification to all who are truly justified (Rom. 8:30).
3. Salvation is given to all who believe.
1567 reads