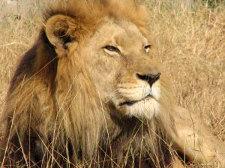 From Voice, Jan/Feb 2015. Used by permission.
I have always found it compelling that in the letter designed to instruct Timothy in how to be a pastor of a local church, the first and last words had to do with defending the faith. At the epistle's beginning, Paul instructed Timothy to guard the truth in opposition to false teachers (1 Timothy 1:3), and at the epistle's ending, Paul commanded Timothy to guard the truth that was committed to his trust (1 Timothy 6:20).
In his exhortation to the Ephesian elders, Paul urged them to guard the flock of God from false teachers (Acts 20:28-30). Peter warned against false teachers who would secretly bring in destructive heresies (2 Peter 2:1-3) and who would mock God's promises (2 Peter 3:3-4); he cautioned his readers to beware and not fall into the error of the wicked (2 Peter 3:17). Jude commanded us to contend earnestly for the faith against false teachers who would attempt to creep into our churches unnoticed (Jude 3-4). And the Lord Jesus taught about the nature of our Adversary who would seek to destroy God's work in the lives of people (Matthew 13:19) and to deceive everyone possible through his implanted agents (Matthew 13:36-43).
Defending the faith is an essential part of the ministry of pastors and churches!
3091 reads