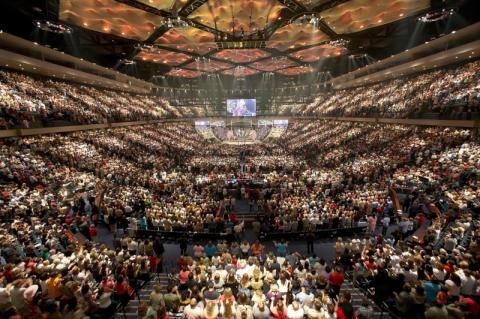 A two-fold assumption is often evident when believers are evaluating the effectiveness of churches, ministries, movements, and denominations. The assumption is, first, that the Great Commission is the standard of measurement and, second, that the way to apply the standard is to count the number of people who are hearing the gospel or are being brought into worship services.
Certainly it's exciting when thousands gather for worship and hear the gospel. If they're doing so in multiple locations linked by cutting edge video technology, many see that as progress into a new and wonderful future for the body of Christ.
But exciting and wonderful in our estimation isn't always exciting and wonderful in God's—even when our hearts are in the right place. Four principles argue that if we're going to evaluate churches, ministries, and movements in a way that approximates God's evaluation, we'll have to consider more than the Great Commission, understood as number of souls reached.
1. The Great Commission is not all there is.
The Great Commission (Matthew 28:19-20, Mark 16:15, Acts 1:8) says nothing directly about worship or about the people of God as a worshiping community. Still, nobody questions that the NT church is worshiping community. However, many do doubt—or at least fail to fully appreciate—how vital the united, exclusive, divinely-regulated worship of God is to the identity and health of a local church.
1148 reads