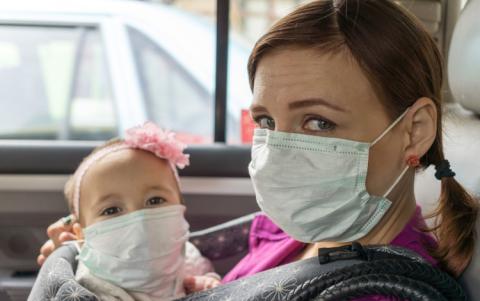 Curiosity might kill cats but it's a really good thing in humans. We could all use more of it. I offer the following to the masks-vs-COVID curious. My view on both mask use and hydroxychloroquine (HCQ) use—along with most other COVID-related questions—has been that being dogmatic isn't appropriate either way.
That said, my overall impression of the evidence continues to be that masks are very likely somewhat helpful and HCQ very likely isn't. This post focuses on masks.
Types of Evidence
Evidence comes in many forms. Here I'll look at these categories:
Studies of studies: analyses of lots of studies, often referred to as "meta-analysis." (See What Is a Systematic Review/Meta-analysis?)
Randomized controlled trials (RCTs): studies that include a randomized control group for comparison purposes and for isolating the variable being tested. Double-Blind Placebo Controlled Trials (DBPCTs) are a type of RCT used when tests of substances are involved. If you have gaps in your background, or need a refresher, some reading:
An RCT is a study design that is generally used in experiments testing the effectiveness and/or safety of one or more interventions. The intervention being tested is allocated to two or more study groups that are followed prospectively, outcomes of interest are recorded, and comparisons are made between intervention and control groups. The control group may receive no intervention, a standard treatment, or a placebo. The intervention can be therapeutic or preventive and does not necessarily have to be a pharmaceutical agent or a surgical intervention.
Other kinds of studies and investigations: items from "rigorous but only indirectly relevant" to "study design not clear" to "anecdotal."
Independent organizations of professionals experienced in the most relevant fields.
1. Studies of Studies
The Lancet Meta-Analysis
June 2020. Full title: Physical distancing, face masks, and eye protection to prevent person-to-person transmission of SARS-CoV-2 and COVID-19: a systematic review and meta-analysis
Our search identified 172 observational studies across 16 countries and six continents, with no randomised controlled trials and 44 relevant comparative studies in health-care and non-health-care settings (n=25 697 patients). [Emphsis added]
A Summary of findings:
The findings of this systematic review of 172 studies (44 comparative studies; n=25 697 patients) on COVID-19, SARS, and MERS provide the best available evidence that current policies of at least 1 m physical distancing are associated with a large reduction in infection, and distances of 2 m might be more effective. These data also suggest that wearing face masks protects people (both health-care workers and the general public) against infection by these coronaviruses, and that eye protection could confer additional benefit. However, none of these interventions afforded complete protection from infection, and their optimum role might need risk assessment and several contextual considerations. No randomised trials were identified for these interventions in COVID-19, SARS, or MERS
Note that The Lancet here uses a space where we use a comma in large numbers, so "25 697" is 25,697. In statistics "n" stands for the number of data points—in this case, people.
A bit more detail from the study:
Face mask use could result in a large reduction in risk of infection … with stronger associations with N95 or similar respirators compared with disposable surgical masks or similar (eg, reusable 12–16-layer cotton masks; pinteraction=0·090; posterior probability >95%, low certainty). Eye protection also was associated with less infection (n=3713; aOR 0·22, 95% CI 0·12 to 0·39, RD –10·6%, 95% CI –12·5 to –7·7; low certainty). Unadjusted studies and subgroup and sensitivity analyses showed similar findings.
The Lancet study sees a pattern of benefit for both n95 and high quality non-n95 masks but cautions that RCTs are needed to arrive at anything like certainty.
International Journal of Nursing Studies Review
August 2020. Full title: A rapid systematic review of the efficacy of face masks and respirators against coronaviruses and other respiratory transmissible viruses for the community, healthcare workers and sick patients.
A systematic review of randomized controlled clinical trials on use of respiratory protection by healthcare workers, sick patients and community members was conducted. Articles were searched on Medline and Embase using key search terms. [Emphasis added.]
The studies analyzed go back years and don't specifically examine SARS-CoV-2. They're RCTs of how respiratory viruses, especially flu viruses, are hindered by masks. The study includes these observations:
The study suggests that community mask use by well people could be beneficial, particularly for COVID-19, where transmission may be pre-symptomatic. The studies of masks as source control also suggest a benefit, and may be important during the COVID-19 pandemic in universal community face mask use as well as in health care settings. Trials in healthcare workers support the use of respirators continuously during a shift. This may prevent health worker infections and deaths from COVID-19, as aerosolisation in the hospital setting has been documented.
"Source control" here refers to people with symptoms known to be infected.
It may also help to note that in the studies, close fitting masks meeting the N95 standard or better are often referred to as "respirators" rather than "masks." "Medical masks" are distinct from N95 respirators, and "cloth masks" or "face masks" refer to masks not manufactured for health care workers in clinical environments. (For more, see FDA: N95 Respirators Surgical Masks, and Face Masks.)
In general, the results show protection for healthcare workers and community members, and likely benefit of masks used as source control. We found eight clinical trials … on the use of masks in the community (Table 1).…
To date, six randomised controlled trials … have been conducted on the use of masks and/or respirators by healthcare workers in health care settings (Table 2).
The analysis includes remarks about studies that attempted to compare respirator effectiveness to surgical mask effectiveness in clinical settings. It isn't yet clear to me what the authors are saying on that point, but it doesn't appear to be relevant to the overall picture.
2. Randomized Controlled Trials
The two RCT lists below are all from the International Journal of Nursing Studies meta-analysis above. I'm listing these here for convenience as evidence that RCTs of mask effectiveness against viruses do exist. Some have existed for more than a decade.
Community mask RCTs
B.J. Cowling, R.O. Fung, C.K. Cheng, V.J. Fang, K.H. Chan, W.H. Seto, et al. Preliminary findings of a randomized trial of non-pharmaceutical interventions to prevent influenza transmission in households. PLoS ONE, 3 (5) (2008), p. e2101
C.R. MacIntyre, S. Cauchemez, D.E. Dwyer, H. Seale, P. Cheung, G. Browne, et al. Face mask use and control of respiratory virus transmission in households. Emerg. Infect. Dis., 15 (2) (2009), p. 233
B.J. Cowling, K.H. Chan, V.J. Fang, C.K. Cheng, R.O. Fung, W. Wai, et al. Facemasks and hand hygiene to prevent influenza transmission in households: a cluster randomized trial. Ann. Intern. Med., 151 (7) (2009), pp. 437-446.
A.E. Aiello, G.F. Murray, V. Perez, R.M. Coulborn, B.M. Davis, M. Uddin, et al. Mask use, hand hygiene, and seasonal influenza-like illness among young adults: a randomized intervention trial. J. Infect. Dis., 201 (4) (2010), pp. 491-498.
A.E. Aiello, V. Perez, R.M. Coulborn, B.M. Davis, M. Uddin, A.S. Monto. Facemasks, hand hygiene, and influenza among young adults: a randomized intervention trial. PLoS ONE, 7 (1) (2012).
E.L. Larson, Y.-.H. Ferng, J. Wong-McLoughlin, S. Wang, M. Haber, S.S. Morse. Impact of non-pharmaceutical interventions on URIs and influenza in crowded, urban households. Public Health Rep., 125 (2) (2010), pp. 178-191.
J.M. Simmerman, P. Suntarattiwong, J. Levy, R.G. Jarman, S. Kaewchana, R.V. Gibbons, et al. Findings from a household randomized controlled trial of hand washing and face masks to reduce influenza transmission in Bangkok, Thailand. Influenza Other Respir. Viruses, 5 (4) (2011), pp. 256-267.
Suess, C. Remschmidt, S.B. Schink, B. Schweiger, A. Nitsche, K. Schroeder, et al. The role of facemasks and hand hygiene in the prevention of influenza transmission in households: results from a cluster randomised trial; Berlin, Germany, 2009-2011. BMC Infect. Dis., 12 (2012), p. 26.
Health care worker RCTs
J.L. Jacobs, S. Ohde, O. Takahashi, Y. Tokuda, F. Omata, T. Fukui. Use of surgical face masks to reduce the incidence of the common cold among health care workers in Japan: a randomized controlled trial. Am. J. Infect. Control, 37 (5) (2009), pp. 417-419.
Loeb, N. Dafoe, J. Mahony, M. John, A. Sarabia, V. Glavin, et al. Surgical mask vs N95 respirator for preventing influenza among health care workers: a randomized trial. JAMA, 302 (17) (2009), pp. 1865-1871.
C.R. MacIntyre, Q. Wang, S. Cauchemez, H. Seale, D.E. Dwyer, P. Yang, et al. A cluster randomized clinical trial comparing fit-tested and non-fit-tested N95 respirators to medical masks to prevent respiratory virus infection in health care workers. Influenza Other Respir. Viruses, 5 (3) (2011), pp. 170-179.
C.R. MacIntyre, Q. Wang, H. Seale, P. Yang, W. Shi, Z. Gao, et al. A randomized clinical trial of three options for N95 respirators and medical masks in health workers. Am. J. Respir. Crit. Care Med., 187 (9) (2013), pp. 960-966.
L.J. Radonovich, M.S. Simberkoff, M.T. Bessesen, A.C. Brown, D.A.T. Cummings, C.A. Gaydos, et al. N95 respirators vs medical masks for preventing influenza among health care personnel: a randomized clinical trial. JAMA J. Am. Med. Assoc., 322 (9) (2019), pp. 824-833.
3. Other studies
Anecdotal: Springfield-Greene County, Missouri
Two hairstylists with COVID-19 ended up not infecting any of their 140 clients. The official release from Springfield-Greene County Health Department credits masks along with other measures, but with only two main data points and no controls for other variables, what can it prove? At best, anecdotal evidence for (or against) mask effectiveness is low value (though not worthless).
Non RCT Studies Linking Positive Outcomes to Mask Wearing
A not yet-peer reviewed paper. Full title: Association of country-wide coronavirus mortality with demographics, testing, lockdowns, and public wearing of masks.
Update August 4, 2020. The study is not an RCT but uses statistical methods to attempt to control (or something like that) for variables.
In countries with cultural norms or government policies supporting public mask-wearing, per-capita coronavirus mortality increased on average by just 15.8% each week, as compared with 62.1% each week in remaining countries. Conclusions. Societal norms and government policies supporting the wearing of masks by the public, as well as international travel controls, are independently associated with lower per-capita mortality from COVID-19.
Other studies of this sort, linking improved outcomes with mask-wearing:
I'm skeptical of the power of statistical methods to control for non-mask factors that may have influenced outcomes in these locations. What's clear, though: the pattern in most of these studies is consistent with the idea that masks help slow the spread of disease in general and COVID-19 in particular.
Duke University Mechanical Study of Masks for Ability to Block Droplets
August 8, Science Advances. Full title: Low-cost measurement of facemask efficacy for filtering expelled droplets during speech.
We tested 14 commonly available masks or masks [sic] alternatives, one patch of mask material, and a professionally fit-tested N95 mask (see Fig. 2 and Table 1 for details). For reference, we recorded control trials where the speaker wore no protective mask or covering. Each test was performed with the same protocol… . We used a computer algorithm (see Materials and Methods) to count the number of particles within each video.
This small study is an RCT, but of a different kind, focusing on droplet blocking rather than infection outcomes. The study doesn't include a summary of results (despite having a "Results" heading. I hate it when they do that!). Study authors did summarize findings in interviews for WRAL and CNN.
The gist: fitted N95s performed well, surgical masks nearly as well, high quality cloth masks "pretty good," and bandanas worst of all. Of course, the study doesn't "prove" masks work in preventing the spread of coronavirus. It is evidence that cloth masks produce reduction in the spread of droplets.
4. Independent organizations of experienced, specialized professionals
For many of us, the most compelling evidence that it's worth the effort to get as many people as possible masked up when in crowded places is the wide range of organizations of professionals who are in favor of mask use.
A more or less random sample (I'm skipping WHO and CDC, which everyone must already know by now).
It's true that the occasional MD can be found who says masks are useless or even harmful, but the consensus is overwhelming that masks are, if not necessarily a huge help, at least worth the trouble of trying.
Summary
While analysis studies (1) show somewhat mixed results, they're pretty clear that in the past, high quality masks have helped prevent the spread of various kinds of viruses. RCTs (2) show the same pattern: not much yet on masks vs. SARS-CoV-2, but some good evidence for flu and other respiratory viruses. Other kinds of studies (3) also suggest masks are more likely than not to be somewhat helpful against SARS-CoV-2. When it comes to what the majority of people who study infectious disease for a living believe on the subject (4), there is little disagreement that—along with other efforts—masks are worth the bother in the battle to defeat this pandemic.
Does HCQ effectiveness against COVID-19 have anything even close to this kind of supporting evidence? I may write a follow up on that question. It might be very short.
A response to one objection in this already-too-long post: The RCTs I've found have not yet specifically tested masks on SARS-CoV-2. It shouldn't be hard to recognize that, as they say, "absence of proof is not proof of absence." When it comes to masks, why would coronavirus be different from other respiratory viruses? It might eventually prove to be different, but that evidence doesn't yet exist.
I expect other objections in the form of misunderstanding or misrepresenting what I'm saying here. I don't owe anyone a defense of what I'm not claiming.
Conclusion
I'm not convinced that cloth masks make a substantial difference against COVID-19, but I have no doubt at all that they're worth a large-scale try. Public officials who think they can save lives and get their local economies working better sooner by mandating masks don't need my support. But for what it's worth, they have it.
Photo by David Veksler on Unsplash.
---
Aaron Blumer is a Michigan native and graduate of Bob Jones University and Central Baptist Theological Seminary (Plymouth, MN). He and his family live in small-town western Wisconsin, not far from where he pastored Grace Baptist Church for thirteen years. In his full time job, he is content manager for a law-enforcement digital library service.
2088 reads
9266 reads