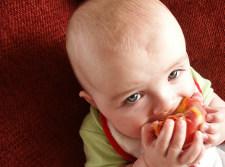 I don't think I've ever heard a sermon against gluttony—and that's saying something. I've attended Bible-preaching services multiple times per week for more than 40 years. On the other hand, I've seen writers depict gluttony as one of the greatest evils of our time and the lack of preaching against it as the top—or near-top—failing of the modern church.
To be sure, some have exaggerated its importance. But are they right that it's a neglected topic?
As I've researched gluttony in Scripture and in church history, it's become clear that I'm not yet ready to answer that question. But I do want to offer some points to consider in order to frame the question.
1. Consider the proportion of attention Scripture gives to the topic.
"Glutton," "gluttony" and "gluttonous" occur six to eight times in most English Bibles. Broader study of the topic brings about half a dozen more passages to light.
So if you're in the habit of preaching and teaching through the Bible systematically, it's not like you have to go out of your way to avoid preaching on gluttony. It is just not going to come up often—and when it does, it will usually be as a portion of some larger topic.
2. Evaluate the history of Christian thought on the topic.
In the 4th century, Christian teachers tended to list eight especially damaging sins, and gluttony was usually near the top of the list. John Cassian is an example:
[W]e now propose, being strengthened by God through your prayers, to approach the struggle against the eight principal faults, i.e. first, Gluttony or the pleasures of the palate; secondly, Fornication; thirdly, Covetousness, which means Avarice, or, as it may more properly be called, the love of money, fourthly, Anger; fifthly, Dejection; sixthly, "Accidie," which is heaviness or weariness of heart; seventhly, κενοδοξία which means foolish or vain glory; eighthly, pride.1
Gregory the Great is credited with shortening the list to the famous "Seven Deadly Sins," which also includes gluttony.2
3. Give careful attention to definition.
Discussion of the topic of gluttony often uses the term in a variety of ways without any kind of consistency; sometimes a very broad idea is apparently in view, and other times writers equate it with being overweight or exceeding a particular body mass index.
Again, history is helpful. How have devout students of the Word understood gluttony over the centuries?
The 4th century writings of the desert monk John Cassian are of some help (quoted above). Richard Baxter is another helpful example:
Gluttony is a voluntary excess in eating for the pleasing of the appetite, or some other carnal end… (1). It is sometimes an excess in quantity, when more is eaten than is meet. (2) Or else it may be an excess in the delicious quantity, when more regard is had to the delight and sweetness than is meet. (3) Or it may be an excess in the frequency and ordinary unseasonableness of eating; when men eat too oft, and sit at it too long. (4) It may be an excess in the costliness or price…. (5) Or it may be an excess in the dress, and saucing, and ordering of all. (Christian Directory — CCEL)
John Calvin seems to have been less inclined to warn specifically against the pleasures of eating. Speaking of the sins of Sodom as described in Ezekiel 16:50, he writes:
He afterwards adds "fullness of bread." But the Prophet seems to condemn in the Sodomites what was not blamable in itself: for when God feeds us bountifully, fullness is not to be considered a crime; but he takes it here for immoderate gluttony; for those who have abundance are often luxurious, and nothing is more rare than self-restraint when materials for luxury are supplied to us. Hence "fullness of bread" is here taken for intemperance, since the Sodomites were so addicted to gluttony and drunkenness, that they gratified their appetites worse than the brutes, who do retain some moderation, for they are content with their own food: but men's covetousness is altogether insatiable. (Commentary on Ezekiel — CCEL)
Looking back at the work of our forebearers is always worth doing, as an exercise in humility if nothing else. But, not surprisingly, we find that they often didn't fully agree with one another.
Our goal has to be to define the concept of gluttony biblically, and we do this by studying the passages involved and their contexts, putting that in the larger context of both the story of creation, fall, and redemption and the topical context of fallen human nature and the relationship of sin to heart and mind as well as body.
4. Watch for modern biases.
Body mass index (BMI), is a modern concept, and very late modern at that. Stephanie Wilson, over at HowStuffWorks.com offers an interesting and helpful article. But the writer there somewhat comically says "using a formula to calculate obesity is not a new concept," then describes the Quetelet Index of Obesity from only as far back as the 19th century.
I suppose in our culture 19th century means "not new," but Christians should rise above our society's heavily now-biased point of view. The 19th century is pretty much the day before yesterday.
And BMI is an even newer concept than Quetelet's scale. HowStuffWorks.com dates it to the 1990s (though NPR unhelpfully conflates BMI and Quetelet while making some really good points—way back in the yesteryear of 2009).
Careful study of the biblical concept of gluttony shows that it is consistently associated with sinful desire and indulgence, and not with a particular physical state that can be arrived at in a wide variety (no pun intended!) of ways.
5. Factor in some biblical perspective on "fatness."
In Scripture, "fat" and "fatness" are often associated with the blessing of God. In part, this is because most of the people of the world for most of human history have struggled from cradle to grave to get enough to eat. So if someone was able to achieve a bit of "fatness," it was because God had gifted them with extraordinary abundance.
May God give you of the dew of heaven and of the fatness of the earth and plenty of grain and wine. (ESV, Gen. 27:28)

My soul will be satisfied as with fat and rich food, and my mouth will praise you with joyful lips (Psalm 63:5-6)

My knees are weak through fasting; my body has become gaunt, with no fat. (Psalm 109:24)

And they captured fortified cities and a rich land, and took possession of houses full of all good things, cisterns already hewn, vineyards, olive orchards and fruit trees in abundance. So they ate and were filled and became fat and delighted themselves in [God's] great goodness. (Neh. 9:25)

And in that day his burden will depart from your shoulder, and his yoke from your neck; and the yoke will be broken because of the fat. (Isa. 10:27)
6. Relate the dangers of abundance to the extraordinary plenty of our times.
Close on the heels of the positive references to fatness and abundance in Scripture, we find warnings against what human nature tends to do with that—in a word, "forget." Forget where it all comes from, forget what the point of it all is, forget our stewardship and responsibilities, forget how ruinous self-indulgence is.
Since we live in times of extraordinary plenty, we should expect to face special temptations in the area of excessive indulgence in all sorts of appetites, including the appetite for food. What used to tempt only kings and princes tempts just about all of us daily in the USA.
…lest, when you have eaten and are full and have built good houses and live in them, and when your herds and flocks multiply and your silver and gold is multiplied and all that you have is multiplied, then your heart be lifted up, and you forget the Lord your God, who brought you out of the land of Egypt, out of the house of slavery (Deut. 8:12-14)

For when I have brought them into the land flowing with milk and honey, which I swore to give to their fathers, and they have eaten and are full and grown fat, they will turn to other gods and serve them, and despise me and break my covenant. (Deut. 31:20)

But Jeshurun grew fat, and kicked; you grew fat, stout, and sleek; then he forsook God who made him and scoffed at the Rock of his salvation. (Deut. 32:15)

[T]hey have grown fat and sleek. They know no bounds in deeds of evil; they judge not with justice the cause of the fatherless, to make it prosper, and they do not defend the rights of the needy. Shall I not punish them for these things? declares the Lord, and shall I not avenge myself on a nation such as this? (Jer. 5:28-29)
7. Be mindful that physical fitness can also be idolatrous.
Gluttony is a form of idolatry, but obsession with physical fitness and dietary discipline can also reflect inordinate affections.
Great abundance, and the ubiquity of labor-saving devices, means most of us are in a historically unparalleled situation: we have to go out of our way to maintain enough physical exercise. Doing what we need to in that regard is good stewardship, but any good thing can become an obsession.
Something akin to idolatry is going on when a person's entire life centers on trying to live just a little bit longer, just a little bit healthier. For believers, life and health are a means to an end, not an end in themselves.
And which of you by being anxious can add a single hour to his span of life? (Matt. 6:27)

For the kingdom of God is not a matter of eating and drinking but of righteousness and peace and joy in the Holy Spirit. (Rom. 14:17)
Gluttony may well be a neglected topic in our preaching and teaching ministries, but correcting that requires more than a gut reaction.
Notes
1 John Cassian, "The Twelve Books of John Cassian on the Institutes of the Cœnobia", trans. Edgar C. S. Gibson, Sulpitius Severus, Vincent of Lérins, John Cassian, ed. Philip Schaff and Henry Wace, A Select Library of the Nicene and Post-Nicene Fathers of the Christian Church, Second Series (New York: Christian Literature Company, 1894). 233-34.
2 The Oxford Dictionary of the Christian Church, ed. F. L. Cross and Elizabeth A. Livingstone, 3rd ed. rev. (Oxford; New York: Oxford University Press, 2005). 1499.
7995 reads