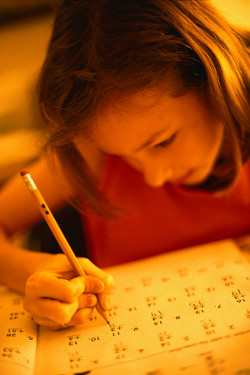 Note: Reading
Part 1
and
Part 2
of this series is recommended before reading Part 3.
Background
In the introductory article to this series, I suggested that Christ's confrontations with the Pharisees are a great source for determining whether or not we are practicing legalism.
This was not at all from the "all Fundies are Pharisees" perspective so frequently hurled in accusation against Fundamentalists. In fact, I assume that the prominent place the Pharisees and our Lord's rebukes of them have in the gospel suggest that our Lord is broadly concerned with such legalism. I believe that such texts serve as a warning to all of us who are religious (in the nicest sense of the word). Legalism is entrenched deep in the fallen human heart, and easily expresses itself in the lives of the redeemed unless we are very careful.
Thesis
There are doubtless many fine Christian schools which do not operate in a legalistic fashion. But I believe that the majority of Christian schools operate with three fallacious legalistic premises prominent in their thinking.
Man-made rules that prevent violations of God's rules have inherent spiritual value (dealt with in Part 1).
Rules promote godliness, in that behavior change leads to heart change (dealt with in Part 2).
Enforcement of righteousness is valid and valuable as a first step to sanctification (the topic here).
False Premise 3: Enforcement of righteousness is valid and valuable as a first step to sanctification.
The organization/organism established by Christ as His instrument for advancing His purposes on the earth is the church—at least in this era. In particular, it is the local church that is called the "pillar and ground of the truth" in I Timothy 3:15. I conclude this because local church polity and procedure are the entirety of what is in view leading up to verse 15.
The only enforcement tool placed in the hands of the church is the final stage of church discipline (called excommunication in some groups). It is at least removal from membership, though I Corinthians 5 certainly indicates a more profound spiritual event than mere erasure from a list. The end in view is always restoration. Failing that, at least purity is maintained.
Expanding from this, the instrument by which we encourage, provoke one another to good works, edify one another, and aid in the production of sanctification in each other within the church is largely a process of education and persuasion, bathed in prayer. Only in the ultimate extremity, in which an unrepentant spirit continues through a reasonable time period sufficient for confrontations, is an enforcement tool given to Christ's church—and that tool is such excommunication.
It seems reasonable to assume that this plan of our Lord's is the one most likely to produce the fruit of righteousness and sanctification in believers. If this is not acknowledged, it can at least be argued that no other enforcement authority is given since the passing of the apostles.
Of course it is reasonable that certain groups are held to higher standards. Pastor/elder and deacon must live to a higher standard and are disciplined as well to a higher standard. But the challenge and discipline process is basically unchanged.
For far too many schools and colleges in Fundamentalism, there is an entirely separate system of discipleship, discipline, and enforcement. The least negative thing we can observe is that such rule-structures function off the Biblical road-map given for ministry. They create rules that go beyond Scripture to produce at least external conformity. Some seem to believe they produce actual sanctification. The structure is enforced with penalties outside the biblical model. Penalties are almost self-enforced according to a handbook that defines their implementation without reference to whether the student is repentant. Enforcements can tend to be functional events rather than spiritual events.
Please be assured that I do not confuse the church and school paradigm. My concerns are two-fold. I am first concerned about authority, and then about effect. I wonder whether we have the authority as spiritual leaders to spin off from the local church such ministries that work so entirely outside the biblical discipleship process that we ignore the Bible-authorized Scriptural discipline process in those ministries. A sin that is an automatic expulsion offense in the Christian school is punished beyond the church and in excess of the church's authority. It is the first recourse rather than the final, reluctant step. The student's state of mind, expressions of repentance, and willingness to get aid and counsel are all irrelevant in many such schools. I am also concerned about the effect of creating such structures, because they so closely mimic the Pharisaic system strongly condemned by Christ.
Many of the rules are beyond Scripture.
These are treated as of equal importance to Scripture because they are logically derivative—"fencing" a forbidden area.
They are enforced as being equal to sins in Scripture.
They are enforced in a manner that is beyond the loving discipline system given to the church.
They produce expulsion (effectively, shunning) without any hope of restoration—at least until the next school year.
It is true that legalism properly resides in the heart of an individual, so calling the principal of such a Christian school a legalist may be reaching. But if we implement a system that fits the Pharisaic system in many ways, why are we surprised that the result is legalism in hearts, with similar instances of hidden internal corruption as were observed in the Pharisees by our Lord?
I propose that any Christian school or college built on these false premises is on an unsound spiritual base, is far less helpful than they think, and is at least ascriptural if not unscriptural. I believe it to be effectively legalistic regardless of the hearts and intentions of the administrators.
I propose that more schools need to demonstrate a different model of discipleship in the context of Christian Schools, proving that the biblical model for the local church extends to all subordinate ministries of the church. This model needs to be thoroughly biblical, and grounded in a discipleship process similar to that established in the church.
A word about submission and rebellion
Many times the mantra of the Christian school is "authority and submission." The rebellious attitudes of the student are frequently the lament.
In our secular society, rebellion is viewed as at least a right, if not a responsibility. Such a viewpoint contradicts Scripture, and is the antithesis of the fruit we desire in our students. But despite all the lip-service given to submission, I fear that the way we do rules in many Christian schools and colleges promotes rebellion in subtle ways. In fact, it is my belief that legalistic attitudes in leaders actually promote the very rebellion they are trying to defeat.
Authority is layered. I am in authority because I am a man under authority (I have a pastor's authority under God's authority to enforce His authority to the limits He places on me). It is vital that spiritual authorities in the church and school not be power-hungry or tyrannical. I fear that placing rules on people without Scriptural back-support, enforcing them beyond Scriptural limits, and then crying "rebellion" every time somebody questions them gives the appearance of tyranny. While a case could still be made that submission to the leader is required in such instances, I'm not entirely sure. I think when authorities exceed their authorization from higher authority, the demand for submission becomes rather shaky. Great examples can be found throughout Scripture, but one of the more compelling is in 3 John, where Diotrephes' abusive and excessive hunger for authority is rebuked. Having the position does not necessarily mean unlimited power. Our authority must be grounded in God's Word.
We invite rebellion when we reach beyond legitimate bounds with our authority. No amount of hiding behind our "authority" or behind the requirement that they must submit to it can erase the stain of responsibility that falls on those who exceed their God-given authorization and drive some toward rebellion. The rebel is responsible for his sin, but the leader is still responsible for any excesses that made the sin-choice easy.
Conclusion
My background extends from the most extreme forms of Fundamentalism known in the early 80's to where I am today—which after this article, a few of you might consider outside Fundamentalism entirely, though I dispute the point.
My experiences strongly suggest to me that the more rules-based the School or college, the more the fruit of legalism (see Luke 11:37-54) is seen in the student body and the associated church. At the furthest extremes, rules are confused with sanctification, and the fully developed and ripened fruit of legalism is seen. At that point, things only worsen over time.
Final Challenge
It is interesting to note the development of Sabbath regulation among Orthodox Jews. In the time of Christ the boundaries of "home" became the ultimate arbiter of whether you were working or not. Things were not work in the home that were considered work outside of the home. Traveling beyond a certain distance from home became work.
Add nearly 2,000 years of speculation, and we have "eruv boundaries" in every major city in America with any sizable population. A simple fish-line, strung around town on poles, creates a zone that you can call "home" for purposes of Sabbath. Recently, in Los Angeles, the eruv boundary was extended to include the beaches of Santa Monica and Marina Del Rey. Now the faithful can go to the beach and frolic without violating the Sabbath.
Behold the result of unbounded legalism! Go beyond God's Word with your rules. Emphasize rules about the Word instead of God's real Word. Ignore the real condition of the human heart. Add a few hundred years, and the result looks nothing like the beginning. Fundamentalists should be warned that they can easily build a future for Fundamentalism that is entirely divorced from the Word they seek to lift up.
---
Mike Durning
has been the pastor at
Mt. Pleasant Bible Church
in Goodells, MI for 15 years. He attended
Hyles-Anderson College
, Midwestern Baptist Bible College and
Bob Jones University
over 8 years and somehow emerged with a mere bachelor's degree. Despite this defective planning, he somehow believes himself to be informed enough to have something to say to others. He lives in Goodells with his wife Terri and 18 year old son, Ryan, dog Lindsey, and about 12 chickens that have wandered into his yard and like it better than the neighbor's yard. Mike is flattered if you call him a "young fundamentalist," since he is 46 and is prone to self-deception on such issues. If you see someone on the street who looks like the picture of Mike, but with gray hair, it probably
is
Mike.
1627 reads