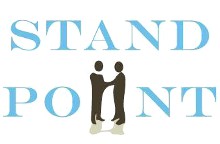 This year's conference, originally scheduled at Heather Hills Baptist Church in Indianapolis, IN, is being re-invented as a web-based discussion only. While there was much interest in web-based conferencing, registrations for actual physical attendance at the conference were underwhelming. In the interest of not wasting the Lord's money, we have cancelled the conference as such. All registrations will be refunded.
What went wrong? A few theories have been offered. It's clear that a group of several small church pastors don't have time to promote a conference adequately. It's also possible that our web-conferencing option leached interest from actual presence at the conference. But ultimately, we suspect that a theology conference is less interesting to some than the issue of who is discussing various issues in theology. We do, however, still believe in what we are doing.
Beginning in mid-April, we will begin to release video and audio of sessions each speaker will make on his own, along with the supporting papers, at a rate of about 1 per week. Each speaker (including Phil Johnson) will make himself available for the web-based discussion to follow, here on SharperIron!
More details to come at www.standpointconference.com, and here at SI.
622 reads