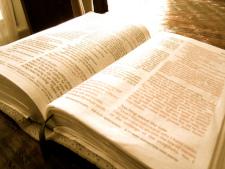 Read Part 1.
Fulfillment of the Law and the Prophets includes the prediction that the New Covenant would replace the older Mosaic Covenant.
This does not mean Jesus' New Covenant instruction is contrary to what Moses said. While God's moral standards existed before the Mosaic Law was given in Exodus 20, the Mosaic Law represented God's moral standards for the era between Moses and Jesus. And we should expect continuity of God's moral standards across human history. This is true for both the Law of Moses and the Law of Christ. But a new era arrived in Jesus and with it a New Covenant and it requirements. Just as Jesus' superior priesthood has superseded the Aaronic priesthood (see Hebrews 7-8), so too Jesus and the New Covenant supersede Moses and the Law of Moses. 
In sum, with Matthew 5:21-48 Jesus is the ultimate Prophet and Lawgiver who now declares a transition from Moses and the Mosaic Covenant to Himself and the New Covenant. An epochal transition has occurred (see 2 Cor. 3:6-11). This development was not unforeseen. Moses himself predicted a coming Prophet to whom the people would listen (see Deut. 18:15, 18), and that prophet arrived with Jesus (see Acts 3:22-23).
Important with Matthew 5:21-48 are the six transitions from "You have heard it said" to "But I say to you." The "but" (de) is adversative and indicates a contrast. The "I say" (egō legō) highlights the authority of Jesus. To paraphrase, "Moses said … but I say to you … ." This is more than Jesus explaining Moses, He is emphasizing His authority. A transition occurs from the Mosaic era to the New Covenant era in Jesus (see John 1:17). Jesus presented Himself as the New Covenant lawgiver who contrasted His new and authoritative teaching with that of the Mosaic instruction. Jesus is not saying the previous Mosaic Covenant was wrong (see Rom. 7:12), any more than the old Aaronic priesthood was wrong. But the Mosaic Covenant and its particulars were shadows (see Heb. 10:2) that now give way to the superior New Covenant. This transition is similar to the message of Hebrews 8:13: "When He said, 'A new covenant,' He has made the first [Mosaic] obsolete." With Galatians 4 Paul said the Law was a "tutor" to that leads us to Christ, but now that Christ has come the tutor is no longer needed (see Gal. 3:24-25).
What does this mean for our purposes? Jesus' six quotations from the Mosaic Law are contextual and offered for the point of contrast for the new era in Jesus. There are no explanations of the Mosaic commands mentioned because Jesus takes them at face value to springboard to His new requirements. There certainly are no hidden meanings or reinterpretations being offered. Jesus is saying, "Moses said this, but now I'm telling you what I expect."
This understanding is bolstered by the fact that Jesus' six "But I say to you" statements sometimes reveal differing requirements and consequences than Moses spoke of. Jesus quoted Exodus 20:13 in Matthew 5:21 to show that whoever committed murder during the Mosaic era would be liable to a judicial court. But with the new era Jesus brings, hatred is considered murder, and the consequences of hatred can lead to being sent to the "fiery hell" (5:22). While the Mosaic law was also concerned heart issues such as coveting (e.g. coveting in Exodus 20:17), Jesus goes beyond the physical act of murder to addressing hatred. He also points out even more severe eternal consequences for hatred—namely eternal fiery judgment. 
Next, in Matthew 5:27 Jesus quoted Exodus 20:14 concerning avoiding adultery and stated that lust for a woman is adultery of the heart (Matt. 5:28). Jesus then declared that radical removal of tempting influences is necessary to avoid adultery of the heart which can lead to hell (Matt. 5:29-30). As the greater Moses and Messiah, Jesus requires purity of heart for His followers with implications for eternity.
With Matthew 5:31, Jesus quoted Deuteronomy 24:1, a part of the Mosaic Law that allowed for divorce. But with Matthew 5:32 Jesus declared that divorce should never happen except for sexual immorality. The Mosaic Law temporarily allowed for divorce because of the hardness of men's hearts (see Matt. 19:8), but Jesus reestablished the principle from creation that God made man and woman to be joined for life (see Matt. 19:3-9). So now with Jesus' new instruction, no divorces were allowed, except for sexual immorality. The temporary allowance for divorce under the Mosaic era is removed.
In Matthew 5:33 Jesus alluded to Leviticus 19:12 and Deuteronomy 23:21. Under the Mosaic Law oaths to the Lord were allowed. But in the New Covenant era oaths are not be made at all. Instead, the good word of a Jesus follower makes oaths unnecessary (Matt. 5:34-37). This too is a change from conditions under Moses.
With Matthew 5:38, Jesus stated that the Mosaic law command concerning retaliation in Exodus 21:24 should not be the emphasis for His followers as they serve Him. Instead of seeking retaliation, the followers of Jesus should show radical kindness to those who afflict them (see Matt. 5:39-42) in the cause of Jesus. This is not a statement that governments cannot seek justice for wrongs done, but in the cause of Jesus' work, the emphasis is not on seeking retributive justice.
Lastly, with 5:43-48: Jesus called for loving both friends and enemies. The command to love your neighbor is an obvious reference to Leviticus 19:18, although the words "as yourself" are missing. The following command in Matthew 5:43b to "hate your enemy" is more difficult to understand. Since there is no explicit command to hate your enemy in the Mosaic Law some think Jesus is correcting misguided Jewish oral tradition here. Allegedly, Jesus corrects a misunderstanding of the Mosaic Law by removing the addition of hating enemies.
A better understanding, though, is that Jesus paraphrased Mosaic instructions concerning enemies of Israel. Deuteronomy 23:3-6 forbade entrance to the assembly for Ammonites and Moabites since they denied food and water to Israel when Israel came out of Egypt. Likewise, Deuteronomy 25:17-19 commanded harsh treatment of the Amalekites for how they mistreated Israel after the exodus from Egypt. According to the Law of Moses, Ammonites, Moabites, and Amalekites were to be treated as enemies for a time.
While acknowledging that Jesus could be correcting Jewish oral tradition, Blomberg notes, "it is equally possible that Jesus is summarizing in the second clause of his 'quotation' a very natural inference that could be drawn from the original meaning of various OT passages (e.g. Deut. 23:3-6; 25:17-19 …)" ("Matthew," in Commentary on the New Testament Use of the Old Testament, 27). In short, Jesus' reference to not hating enemies probably refers to the Mosaic commands concerning Israel's enemies.
When the six OT quotations in Matthew 5:21-48 are examined properly, we see that Jesus does more than explain or exegete Mosaic instruction; He offers commands for the new era He brings. Jesus authoritatively states what He expects from His followers. Thus, in Matthew 5:21-48 Jesus quoted the OT contextually in order to make a contrast. He does not change the meaning or reinterpret the Mosaic commands. He quoted these to emphasize His role as New Covenant Lawgiver.
---
Michael J. Vlach, Ph.D. (Twitter: @mikevlach) is Professor of Theology at The Master's Seminary where he has been teaching full time since 2006. Michael specializes in the areas of Systematic Theology, Historical Theology, Apologetics, and World Religions. Dr. Vlach was awarded the "Franz-Delitzsch Prize 2008" for his dissertation, "The Church as a Replacement of Israel: An Analysis of Supersessionism." He blogs here.
1883 reads
2194 reads