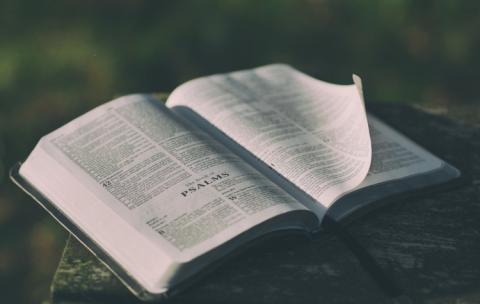 Written by David, Psalm 8 extols the majesty of the Lord and reaffirms that man is expected to rule over God's creation.
The first and last verse of the psalm both declare the greatness of God—"O Lord, our Lord, How majestic is Your name in all the earth!" (Ps. 8:1, 9). So God's glory is at the forefront. But this psalm also declares the exalted position mankind has in God's purposes concerning the earth. Psalm 8:4-8 states:
What is man that You take thought of him,
And the son of man that You care for him?
5 Yet You have made him a little lower than God,
And You crown him with glory and majesty!
6 You make him to rule over the works of Your hands;
You have put all things under his feet,
7 All sheep and oxen,
And also the beasts of the field,
8 The birds of the heavens and the fish of the sea,
Whatever passes through the paths of the seas.
Psalm 8 draws upon the truth of Genesis 1:26-28 that God created man to "rule" and "subdue" the world. In fact Psalm 8 functions much like a commentary on Genesis 1:26-28. Even in a fallen world man's right to rule over creation has not been revoked, even though man in his sinful state is not able to fulfill it as he should (see Genesis 3).
11056 reads