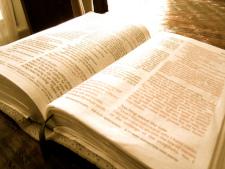 Read Part 1.
Fulfillment of the Law and the Prophets includes the prediction that the New Covenant would replace the older Mosaic Covenant.
This does not mean Jesus' New Covenant instruction is contrary to what Moses said. While God's moral standards existed before the Mosaic Law was given in Exodus 20, the Mosaic Law represented God's moral standards for the era between Moses and Jesus. And we should expect continuity of God's moral standards across human history. This is true for both the Law of Moses and the Law of Christ. But a new era arrived in Jesus and with it a New Covenant and it requirements. Just as Jesus' superior priesthood has superseded the Aaronic priesthood (see Hebrews 7-8), so too Jesus and the New Covenant supersede Moses and the Law of Moses. 
In sum, with Matthew 5:21-48 Jesus is the ultimate Prophet and Lawgiver who now declares a transition from Moses and the Mosaic Covenant to Himself and the New Covenant. An epochal transition has occurred (see 2 Cor. 3:6-11). This development was not unforeseen. Moses himself predicted a coming Prophet to whom the people would listen (see Deut. 18:15, 18), and that prophet arrived with Jesus (see Acts 3:22-23).
2080 reads