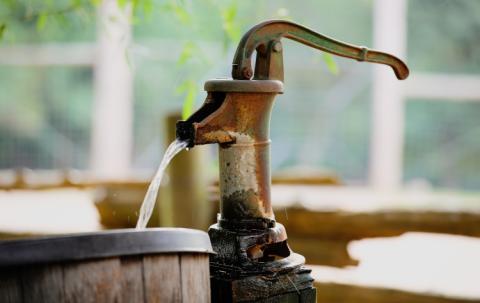 "Discernment" is shorthand for the skill of identifying what's good, right, true and most important from among inferior alternatives. The fact that discernment requires a maturing process through "training" (Heb. 5:14) tells us that these inferior alternatives often seem superior. It also tells us we can get better at it.
Good thing! People have instant access to more claims and counter-claims than at any time in human history. Christians need discernment more than ever before.
I've written previously about the role of good sources in the exercise of discernment. Building on those principles—and drawing on my own and others' experiences—I want to pass on some practical tips.
1. Closest is best.
People who teach writing and research often use the term "primary sources." Definitions vary slightly, but the gist is the same.
A primary source is an eyewitness account of an event or data obtained through original statistical or scientific research. (American University)
A rule of thumb: The further one goes from those directly involved, the less reliable the information tends to be. Information from professional media isn't quite like the old telephone game, but sometimes it's close. As for social media—they are the telephone game, only with photos and emojis!
If the topic is controversial and important, and you want to have a strong well-founded opinion on it, sources closer to the action are better.
We need to keep two barriers in mind, though.
We often can't get to a primary source because they're not reachable and haven't published.
We often can't understand a primary source because it's highly specialized. Readers need a background in the subject to understand concepts and language in these sources.
For that reason, the tip isn't "always go to primary sources," but "get as close to primary as circumstances allow." That often means prioritizing non-primary sources that name or link to their sources. These quality secondary sources are open about where they got their information, and that increases accountability.
2. Deprioritize opinion.
If getting at the truth is our goal, we should be looking to fact-focused sources far more than we look to opinion. But our culture seems to have this reversed.
Many seem to be unaware of the difference between news and opinion.
Many who are aware of the difference, don't care.
To nobody's benefit, the news and opinion are increasingly mixed together, but the extremes remain pretty obvious. TV shows named after individuals (Anderson Cooper, Rachel Maddow, Sean Hannity, Tucker Carlson, etc., etc.) are opinion shows. "News" shows that regularly feature personal judgments and emotional reactions are not really news shows either.
A good rule of thumb here: The more sensitive and controversial the topic, the more calm and fact-focused our sources need to be. If you're seeing words like "slams," "owns," "disgusting," "outrageous," "shocking," etc., in their headlines, you're probably not looking at a fact-focused source!
Humans are shot through with bias—and the more emotional we are, the less we care about being accurate (a.k.a., truthful, factual). Our communication becomes nothing more than weaponized words.
Bottom line: Lovers of truth should be more interested in "boring."
A corollary to the rule of thumb above: The more political the topic, the less political our sources need& to be. True, all humans are political, and all sources are political in that sense. That doesn't mean all sources are equally political. There's a big difference between The Daily Kos and Axios, or between Gateway Pundit and The Dispatch. Truth-seekers are better served by Axios and The Dispatch any day of the week … on virtually any topic!
I've been watching politics for what I think I can call "a long time" now. One thing I've learned is that leaders are never as bad as their strongest political enemies portray them to be, and never as good as their strongest political supporters portray them to be. The same is almost always true of policy.
As Christians, we should feel a strong spiritual aversion toward peddlers of alarm, distrust, anger, and hostility. For more on this topic, see This Is a Good Time to Stop Getting Your Information from Ideological Zealots.
3. Look past the headlines.
By now we all know headlines are often misleading. Many are just click bait. Many are a poor indicator of what the attached story actually claims. Headlines have to simplify, and they often oversimplify.
These problems are all common knowledge, but we need to challenge ourselves on this. Human nature means we tend to turn the critical thinking off if the headline seems to resonate with our already-held suspicions. Factor in that we often encounter headlines now in feeds of various sorts, a format that begs us to indulge mindlessly in self-validation.
Rule of thumb: If you're not going to read the story, append the headline with a mental "probably not," or a "maybe partly." If it's worth having an opinion on, it's worth digging into, otherwise, assume the headline is noise.
Here's a few random examples to illustrate how unhelpful headlines can be.
In a future post, we'll take up "the science" and studies, among other things.
---
Aaron Blumer is a Michigan native and graduate of Bob Jones University and Central Baptist Theological Seminary (Plymouth, MN). He and his family live in small-town western Wisconsin, not far from where he pastored Grace Baptist Church for thirteen years. In his full time job, he is content manager for a law-enforcement digital library service.
2139 reads
3167 reads