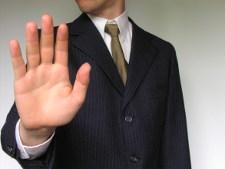 Debate over whether there can be such a thing as a "gay Christian" has raged for a while now, and it's not going away anytime soon. Much of the conflict is over deeply incompatible views on the authority of Scripture, and the right basic approach to interpreting it. Some of the conflict, though, might not be necessary at all—because it arises from a combination of unclear language and slightly (but consequentially) faulty interpretation.
If we could clear some of this up, we'll relate the Bible better to the times we live in and—as much as possible—avoid sending the wrong message. Three principles may help.
1. Scripture doesn't condemn anyone for an "orientation."
The currently popular idea of sexual orientation as a person's unalterable sexual wiring has no equivalent in Scripture. Many of us doubt that orientation, in this sense, is even a thing. That aside, what's clear is that the Bible nowhere judges anyone for unbidden feelings of attraction toward those of their own sex rather than (or in addition to) those of the opposite sex.
Some passages may seem to do that.
Some cite Leviticus 18:22, but this Mosaic Covenant Law prohibited sexual activity between two men, not orientation or same-sex-attraction (SSA). Genesis 19 doesn't work for this purpose either. The passage reports that the men of Sodom (a city that was decadent in multiple ways: Isaiah 3:9, Ezek. 16:49) attempted to publicly gang rape what appeared to be two young men (actually angels). Once again sexual behavior is in view—and violent, forced behavior, at that.
Romans 1 is more often cited as condemning people for who they're attracted to, but this passage is also not really making that point. Correct understanding of the passage requires that we follow the flow of thought from 1:18 all the way to 1:32. If we do that, we find that the degradation of 1:26-28 is the result of the passage's condemnation, not its cause. Further, although both same-sex desire and same-sex activity are characterized negatively, the passage doesn't claim that all who experience this sort of attraction "got that way" through the Romans 1:18-28 sequence of events.
Some also believe they see experiences of attraction identified as sin in Matthew 5:28, but this, too, is a misunderstanding of the text (more on this passage below). In every case, what Scripture identified as sin is an act of the body, an act of the mind, or both—not merely an experience of attraction.
2. In the Bible, temptation is not sin.
Denny Burk's recent work on sexual ethics includes much I agree with and appreciate, but he blurs some important distinctions, including the biblical distinction between temptation and sin.
In an ERLC statement, he writes:
[A] man who experiences a sexual attraction to another man may be experiencing feelings that are spontaneous and uninvited. His attraction may well reflect what he perceives to be his natural "orientation." But that does not absolve him of having sexual feelings he ought not feel. The Bible judges such attractions as sinful lust—as coveting someone sexually. (Is Homosexual Orientation Sinful?)
Later, in the same document he writes:
Sometimes it is claimed that we must make a moral distinction between mere desireand active lust—the former being morally neutral and the latter being sinful. But this is not a particularly biblical distinction.
Elsewhere he writes,
If same-sex attraction were morally benign, there would be no reason to repent of it. But the Bible never treats sexual attraction to the same sex as a morally neutral state. Jesus says all sexual immorality is fundamentally a matter of the heart (Mark 7:21). Thus it will not do simply to avoid same-sex behavior. (If same-sex attraction is sinful, then what?)
Burk is no slouch or a hater, nor is Heath Lambert, who co-wrote Transforming Homosexuality with Burk in 2015. The book is on my reading list, and maybe they'll persuade me to agree with them on this point. But to do that, they'll have to resolve some problems—in brief, these:
Temptation is always distinct from sin in Scripture. The classic example is James 1:14-15, where a clear sequence is described: desire à temptation à sin à "death." The sequence may not always be conscious, but if desire precedes sin, there some point at which desire—even in a sinning dynamic—is not yet sin.
Desire to do something that would be a sin under the present conditions can be an innocent experience. Matthew 4 and Luke 4 inform us that during His temptation, Jesus was hungry. Because He wasn't supposed to eat at that time and place (or at Satan's bidding) eating would have been a sinful act. He did not sin by experiencing hunger (Heb. 4:15).
Some desires are "sinful" in the sense that they are the special product of our corrupted sinful condition (e.g., Mark 7:21, Gal. 5:19-21). Even in these cases, desire to sin and temptation to sin are distinct from sinning.
Though, in our natural state, we're all guilty and condemned "in Adam" (1 Cor. 15:22) for what we are (Eph. 2:3), we're also responsible in a distinct way for what we do. This is evident in how the Judgment is described: "so that each one may receive what is due for what he has done in the body, whether good or evil" (2 Cor. 5:10; see also Ecc. 12:14, 1 Pet. 1:17).
Inward action is still action, still behavior. Contrary to Burk and Lambert, this is what's actually going on in Matthew 5:28. It's also what's going on in the Exodus 20:17 law forbidding "coveting." A man has not sinned by randomly seeing his neighbor's house or wife and feeling desire for them. He sins when he decides to indulge that desire by intentionally wanting them or intentionally wanting them more (intentionally doesn't necessarily mean consciously). Though the line can indeed be fine, we all know when we've experienced a random desire vs. when we've inwardly indulged one. For this reason, when we've avoided sinful behavior, that really is enough.
Because temptation and sin are distinct, and uninvited desire is distinct from both temptation and sin, it's a bit much to say that spontaneous SSA is "sinful desire." Burk claims his views show that people who experience SSA are like all the rest of us sinners, but this seems unlikely to be the perception—because most of us really don't believe that the random impulses that cross our minds are sins we must be "absolved" (in Burk's words) from.
3. Human beings are much more than their urges.
The current social narrative is that whatever your orientation is, you must also have an identity and a lifestyle to go with it. So we routinely see the terms "homosexual" or "gay" used in reference to both inclinations and behavior as though they were one in the same.
As Christians, we have a different narrative, and our communication should reflect that. We don't know biblically that someone can't be "born gay" or that SSA can't, for some people, simply be part of the brokenness of the world. What we do know is that humans don't have to do what we're inclined—even strongly inclined—to do. We know that life in a fallen world is often unfair, and that people, through no choice or specific fault of their own, enter into all sorts of suffering, struggle, loss, and disadvantage. We know people have to live without things every day that no one should have to live without. We know that God graciously transforms sinners who come to Him in faith, but we also know that He doesn't choose to heal all forms of brokenness—not just yet.
The Bible reveals God's design for marriage, family, and sex—and tells what kind of conduct is right and wrong in upholding that design. Isn't that where our focus should be?
One final clarification: It's not my purpose here to side with Revoice (good thoughts from both Burk and Dalbey on that) or Living Out (probably mostly agree with Tom Ascol on that). I know little about what these groups are trying to accomplish. My concern is that we draw the lines where Scripture draws them, and articulate that in a way that has the right emphasis … and at least a chance of being understood for what it is.
---
Aaron Blumer is a Michigan native and graduate of Bob Jones University and Central Baptist Theological Seminary (Plymouth, MN). He and his family live in small-town western Wisconsin, not far from where he pastored Grace Baptist Church for thirteen years. In his full time job, he is content manager for a law-enforcement digital library service.
2414 reads
6882 reads