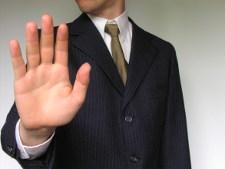 Debate over whether there can be such a thing as a "gay Christian" has raged for a while now, and it's not going away anytime soon. Much of the conflict is over deeply incompatible views on the authority of Scripture, and the right basic approach to interpreting it. Some of the conflict, though, might not be necessary at all—because it arises from a combination of unclear language and slightly (but consequentially) faulty interpretation.
If we could clear some of this up, we'll relate the Bible better to the times we live in and—as much as possible—avoid sending the wrong message. Three principles may help.
1. Scripture doesn't condemn anyone for an "orientation."
The currently popular idea of sexual orientation as a person's unalterable sexual wiring has no equivalent in Scripture. Many of us doubt that orientation, in this sense, is even a thing. That aside, what's clear is that the Bible nowhere judges anyone for unbidden feelings of attraction toward those of their own sex rather than (or in addition to) those of the opposite sex.
Some passages may seem to do that.
5167 reads