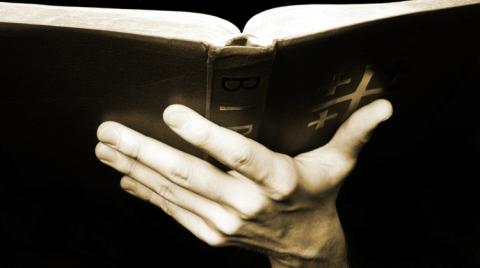 One of the biggest debates among Christians is how to interpret the Bible. Liberals accuse conservatives of taking the Bible too literally. Conservatives accuse liberals of not taking the Bible seriously enough, often by declaring controversial sections to be figurative. That seems to be a handy way to avoid passages that teach what you don't want to believe.
But even conservative Christians divide over the issue of literal verses figurative. For example, Dispensationalists often accuse the Reformed of spiritualizing certain sections of Scripture, and the Reformed frequently fault Dispensationalists for their "wooden literalism" by awkwardly forcing literal interpretations upon passages that are intended to be figurative.
Dispensationalists charge the Reformed with "Replacement Theology," which means interpreting Old Testament prophecies made to Israel as fulfilled in the New Testament Church, and the Reformed return the favor by charging Dispensationalists with interpretive myopia; focusing too narrowly upon the immediate context, and failing to see the forest for the trees.
9412 reads