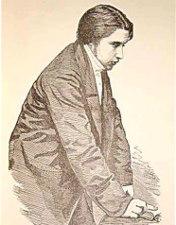 Read the series so far.
Now, my brethren, it is sadly true that holy earnestness when we once obtain it may be easily damped; and as a matter of fact it is more frequently chilled in the loneliness of a village pastorate than amid the society of warm-hearted Christian brethren. Adam, the author of "Private Thoughts," once observed that "a poor country parson, fighting against the devil in his parish, has nobler ideas than Alexander the Great ever had;" and I will add, that he needs more than Alexander's ardor to enable him to continue victorious in his holy warfare. Sleepy Hollow and Dormer's Land will be too much for us unless we pray for daily quickening.
Yet town life has its dangers too, and zeal is apt to burn low through numerous engagements, like a fire which is scattered abroad instead of being raked together into a heap. Those incessant knocks at Our door, and perpetual visits from idle persons, are so many buckets of cold water thrown upon our devout zeal. We must by some means secure uninterrupted meditation, or we shall lose power. London is a peculiarly trying sphere on this account.
1081 reads