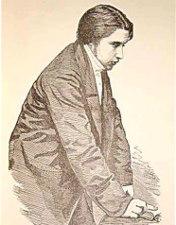 C.H. Spurgeon's Lectures to My Students, Second Series, Lecture 8. (Editor's note: Paragraph breaks have been added to ease reading.)
If I were asked—What in a Christian minister is the most essential quality for securing success in winning souls for Christ? I should reply, "earnestness": and if I were asked a second or a third time, I should not vary the answer, for personal observation drives me to the conclusion that, as a rule, real success is proportionate to the preacher's earnestness.
Both great men and little men succeed if they are thoroughly alive unto God, and fail if they are not so. We know men of eminence who have gained a high reputation, who attract large audiences, and obtain much admiration, who nevertheless are very low in the scale as soul-winners: for all they do in that direction they might as well have been lecturers on anatomy, or political orators.
1457 reads