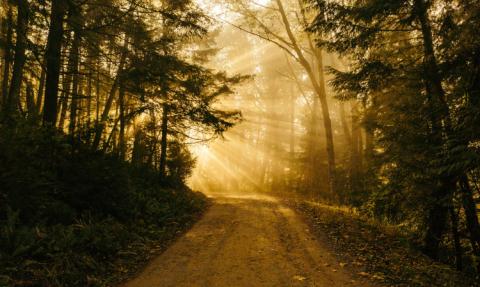 No. 872. Delivered by C. H. Spurgeon on Sunday Morning, May 23rd, 1869 at the Metropolitan Tabernacle, Newington.
"Being confident of this very thing, that he who has begun a good work in you will carry it on to completion until the day of Jesus Christ."—Philippians 1:6
The dangers which attend the spiritual life are of the most appalling character. The life of a Christian is a series of miracles. See a spark living in mid ocean, see a stone hanging in the air, see health blooming in a leper colony, and the snow-white swan among rivers of filth, and you behold an image of the Christian life. The new nature is kept alive between the jaws of death, preserved by the power of God from instant destruction; by no power less than divine could its existence be continued. When the instructed Christian sees his surroundings, he finds himself to be like a defenseless dove flying to her nest, while against her tens of thousands of arrows are leveled. The Christian life is like that dove's anxious flight, as it threads its way between the death-bearing shafts of the enemy, and by constant miracle escapes unhurt. The enlightened Christian sees himself to be like a traveler, standing on the narrow summit of a lofty ridge; on the right hand and on the left are gulfs unfathomable, yawning for his destruction; if it were not that by divine grace his feet are made like hinds' feet, so that he is able to stand upon his high places, he would long before this have fallen to his eternal destruction.
1342 reads