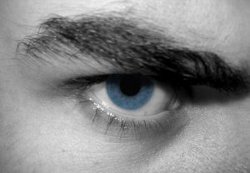 Lately, some fresh thinking has been going on in the area of biblical separation (especially "ecclesiastical separation"). A much-needed rethinking has begun, and I, for one, am glad to see it.
The rethinking comes with some hazards, though. One is that we'll only think far enough to unravel some bad ideas and practices of the past then sort of leave the yarn all over the family room floor for some future generation to make into something. Of course, there's also the danger that, having discovered a flaw or two in the scarf, we'll unravel well past the flaws and undo the good with the bad—and never quite put it back.
But enough knitting analogies.
One of the matters we need to think further about is what exactly we mean by the term "separation." To some separatists, separation happens any time we decline to get involved with another leader or another ministry. A few apparently believe this is the case regardless of the reason for not cooperating. Separation is simply the absence of active fellowship.
I argue here that biblical separation is a much weightier act, a punitive and censorious one. Its face is not a petulant sneer but is also not an ambivalent smile given to a neighbor who happens to prefer the other side of the street. The face of biblical separation is a pained and grieving one, even while it is angry and frowning in deep disapproval.
5408 reads