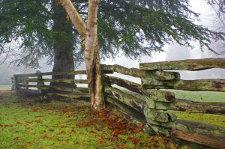 (Please, consider reading all of the preceding articles before delving into this one. While I've tried to make them each stand alone, they are linked together.)
Aphorism 3: Applications of the commands of separation must take into account Jesus and Paul's application of these same commands as recorded in the Gospels, Acts, and the epistles.
The argument I am pursuing is that Jesus and Paul were separatist. (I've attempted to cover this in greater detail in the previous article.) Jesus and Paul must be separatists because they are obeying many of the same commands that we are. Further, Jesus and Paul give us a model to both follow and to understand God's intent in giving these commands. Paul and Jesus' model is the rule for Christians, because Paul commands us, "Be imitators of me, as I am of Christ" (1 Cor. 11:1).
1505 reads