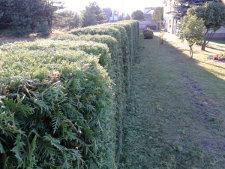 Read the series so far.
Please, consider reading all of the preceding articles before delving into this one. While I've tried to make them each stand alone, they are linked together.
Aphorism 1: The debate between Bible believing Christians about separation is fundamentally about the how to apply the passages in the Bible commanding separation.
Aphorism 2: All applications of the commands of Scripture are based on a particular context outside the Bible. Therefore unless the context is identical to what was intended by the Bible, an application cannot be as normative as Scripture itself.
Aphorism 3: Applications of the commands of separation must take into account Jesus' and Paul's application of these same commands as recorded in the Gospels, Acts, and the epistles.
6431 reads