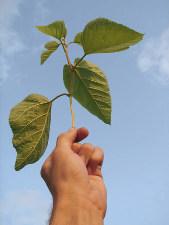 The Early Expansion of the Church
What common feature do you find in these excerpts from Acts?
"And the word of God increased; and the number of the disciples multiplied in Jerusalem greatly; and a great company of the priests were obedient to the faith." (Acts 6:7)
"But the word of God grew and multiplied." (Acts 12:24)
"And this continued by the space of two years; so that all they which dwelt in Asia heard the word of the Lord Jesus, both Jews and Greeks." (Acts 19:10)
"So mightily grew the word of God and prevailed." (Acts 19:20)
These verses highlight a noteworthy phenomenon that Luke recorded about the first century church. Like the ripples from a pebble tossed into a pond, the influence of the Word of God moved out into the world. Luke traces this noteworthy expansion from Jerusalem to as far west as Rome.
5177 reads