Every Christian Is a Teacher
Image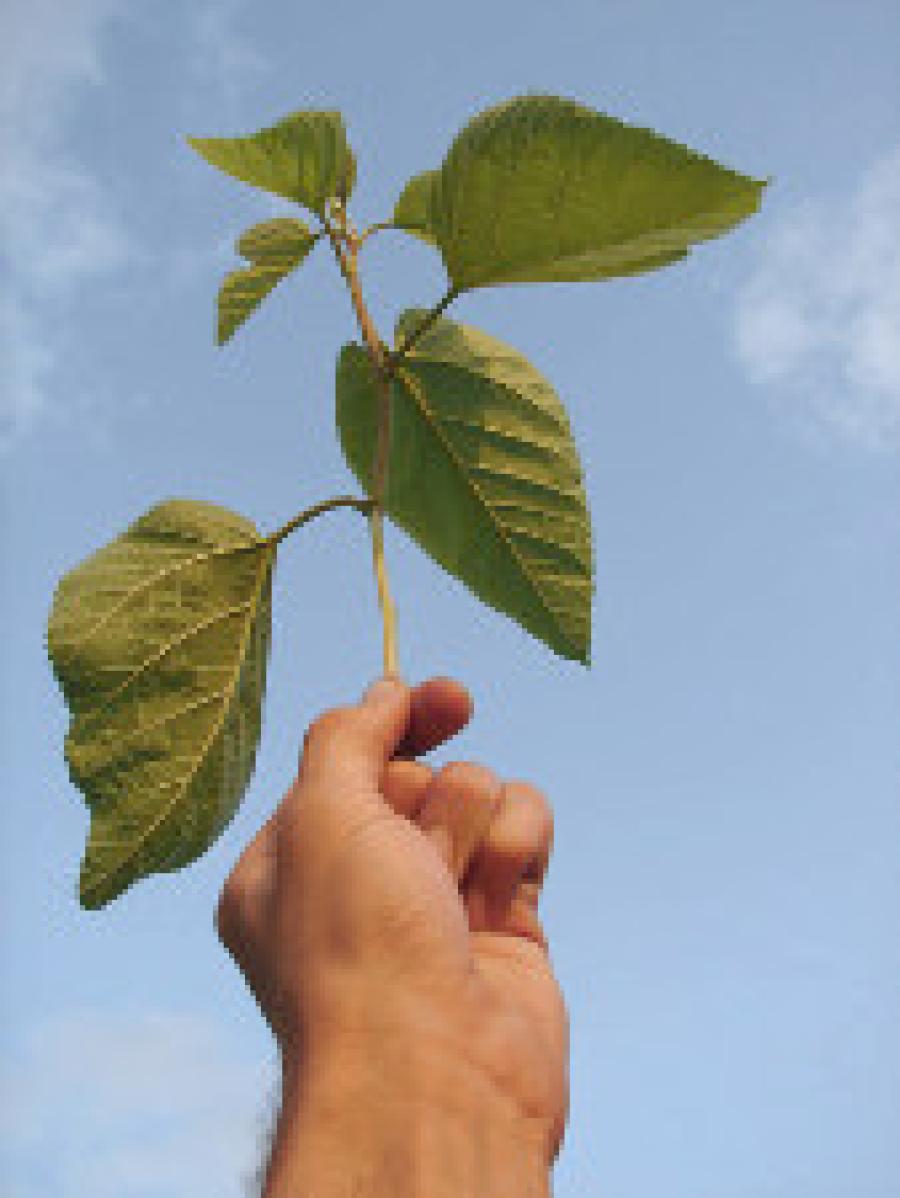 The Early Expansion of the Church
What common feature do you find in these excerpts from Acts?
"And the word of God increased; and the number of the disciples multiplied in Jerusalem greatly; and a great company of the priests were obedient to the faith." (Acts 6:7)
"But the word of God grew and multiplied." (Acts 12:24)
"And this continued by the space of two years; so that all they which dwelt in Asia heard the word of the Lord Jesus, both Jews and Greeks." (Acts 19:10)
"So mightily grew the word of God and prevailed." (Acts 19:20)
These verses highlight a noteworthy phenomenon that Luke recorded about the first century church. Like the ripples from a pebble tossed into a pond, the influence of the Word of God moved out into the world. Luke traces this noteworthy expansion from Jerusalem to as far west as Rome.
So how did this happen?
The ministry of Paul and the other apostles facilitated this spread of Christianity. They laid a foundation (Eph. 2:20); but their ministries alone did not produce these wonderful results. The key to this expanding movement was the faithful teaching ministry of countless obedient Christians.
The Great Commission Responsibility
Matthew 28:19-20 famously records Christ's threefold command to make disciples, baptize them and teach them to embrace all the things that Christ commanded. We call this the Great Commission, and it raises an important question. Who is responsible to obey it?
If you believe that Christ directed this command exclusively to the original band of eleven apostles, then you must also believe that it conveys no obligation to anyone apart from them. Evangelicals generally reject this diminutive view.
Throughout Acts and subsequent church history, believers the world over have embraced this command as their own, preaching the gospel to lost acquaintances, baptizing them and mentoring them into more complete obedience to Jesus.
When I read Acts 6:7, 12:24, 19:10 and 19:20, I find clear, early evidence that this happened. Consider Acts 19:10 for example. Paul, an apostle, spent nearly three years in the Ephesian metropolis, making disciples and teaching them clear, thorough Bible doctrine. What was the result? "All they which dwelt in Asia heard the word of the Lord Jesus."
To avoid overstating the case, we must recognize that the region Luke calls "Asia" refers to Asia Minor, which we call Turkey today; it does not refer to the modern continent of Asia.
Also, we should accept that Luke uses "all" as a general description of broad exposure, not a statistical claim that every person in the region heard the gospel, with no exceptions.
Nonetheless, the sweeping infiltration of Bible teaching throughout the entire region was a mammoth accomplishment. In less than three years, multiplied thousands of people heard the Word of God. What's more, this happened without the aid of radio, television, the internet or even printed Bibles and gospel tracts—not to mention the absence of modern transit methods. So how did this occur?
The Strategy Paul Deployed
Paul (and other apostles) deployed a simple strategy, which he described to Timothy in his final New Testament letter. "And the things that thou hast heard of me among many witnesses, the same commit thou to faithful men, who shall be able to teach others also (2 Tim. 2:2)." At the core, this is a one-word strategy—teaching. But the critical point I would like to point out is who does the teaching?
Is it the apostles and prophets? Unequivocally yes. They provided the initial teaching, and we continue to point back to the teaching they recorded under divine inspiration in the New Testament scriptures.
Is it other church leaders, like evangelists and pastors? Definitely yes. Churches that are doctrinally strong and mature permeate the centuries as a result of the faithful teaching oversight of gifted church shepherds.
But what of all the other regenerate children of God? Do they find a place in the master strategy of God's expanding kingdom? Are they key contributors? Are they teachers, too? The answer is a resounding yes. These multiplied believers, who are neither apostles nor pastors, hold the key to significant church expansion in the world, in any generation.
So how did Paul set this strategy in motion, equipping multiplied non-apostles to teach the Word of God in a way that pervaded an entire region and beyond?
By teaching, Paul equipped Timothy to do more than comprehend Bible truth, the part of teaching we emphasize today. Church leaders must diligently teach accurate, thorough doctrine to congregations of disciples.
But Paul did more than this. He taught believers not only what to believe, but how to teach those things to others. He taught Timothy how to teach disciples of his own. And by doing this, he taught Timothy to teach other disciples to do the same for disciples of their own.
This strategy explains the wonderful expansion of Christianity throughout Asia Minor (Acts 19:10)—multiplied believers teaching multiplied believers to know and obey the Word of God. Paul, stationed in the city of Ephesus, spent nearly three years teaching disciples of Jesus both to teach the gospel to their neighbors and acquaintances and then to teach new converts to be baptized and to obey all that Jesus commands.
The Work of the Ministry
The teaching strategy that Jesus commanded (Matt. 28:19-20) and Paul reiterated (2 Tim. 2:2) provides the strategy for us to follow today. Ephesians 4:11-12 underscores this important approach by defining the roles that church leaders and all other believers play.
God provides the church with shepherding teachers (Eph. 4:11). This is a spiritual leadership gift that Jesus entrusts to some believers. For what purpose? To all other equip believers in a congregation to do the strategic work of ministry.
What is this work of ministry that pastors equip believers to do? Is it ushering? Singing in a choir? Mowing the church lawn? Sending birthday cards to missionaries? Manning the sound booth? Or cleaning the church building? Yes. The work of ministry, serving the work of God through the church, includes these vital services and more. Passages like Romans 16:1-16 make this very clear. Unsung heroes move the church forward through all kinds of hard work and sacrificial service.
But I fear that we overlook the most vital element of this ministry work, which is teaching. Is it a ministry for every Christian? Unequivocally, yes. Hebrews 5:12 indicates that every Christian should embrace the responsibility of teaching, whether that be teaching the basic principles of Christianity or more difficult subjects.
Without question, pastors should be able to teach the Word of God accurately and effectively (1 Tim. 3:2, 2 Tim. 2:24). Furthermore, God enables some church members to be especially effective teachers, though not pastors (Rom. 12:7). But at the same time, every believer should embrace their responsibility to teach others (Heb. 5:12).
What should all believers prepare to teach? This ministry first includes Bible teaching that results in Christian baptisms (Matt. 28:19). We call this evangelism, bringing people into the family of God. But this also includes Bible teaching that results in conscientious obedience to everything else that Jesus commanded, whether obvious or obscure (Matt. 29:20). We commonly call this discipleship.
The Role of Pastors
Certainly, not all will be teachers who shepherd churches, and not all will be equally effective (Matt. 13:8). But Christians teaching the Word of God, to the world and to the church, is not a ministry for the gifted alone. All should be teachers; and it is this paradigm of countless Christians faithfully teaching the Word of God that is the key to the expansion of the church.
How do pastors facilitate this paradigm? By persuading the Christians we pastor that God expects them, all of them, to teach. We do this by reminding ourselves that we are not the teachers; we are the teachers of the teachers.
Therefore, we must labor tirelessly, in public gatherings and in homes (Acts 20:20), to teach clear, accurate, thorough doctrine, guiding every member possible into personal victory and confidence in their relationship with Christ and their relationships with others. We do this by equipping them to study the Scriptures and communicate doctrine effectively, and by providing them with opportunities to teach, opportunities that are suitable to their Christian testimony and maturity.
Conclusion
As more church leaders persuade and equip more believers to teach the Word of God to others their many spheres of life, the influence of the Scripture spreads widely, as we learn from the example the effects of Paul's ministry in Ephesus (Acts 19:10). This does not happen through printed publications, radio, television, or internet—though these mediums of communication provide useful platforms in their own way for broadcasting Scripture.
Yes, this is the solemn obligation of pastors—to motivate and equip believers in our shepherding care to embrace this phenomenal work. It is hard work to teach the content of the Word of God in an accurate and persuasive way, and it is even more challenging to train and to motivate every member of a church to do the same for others. But by the enabling grace of God, may we equip the saints to do this most important work of the ministry.