Preparing to Launch: The Importance of Communication
Image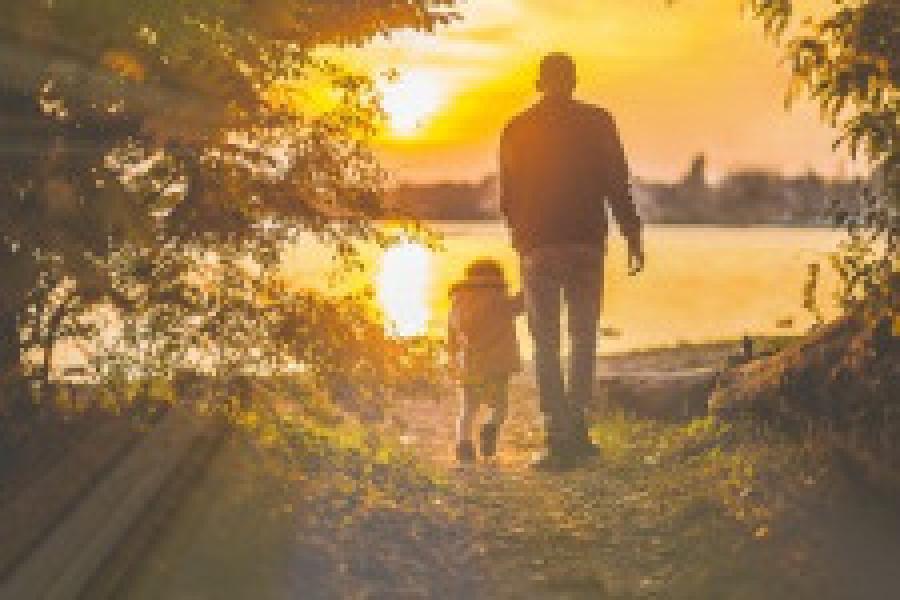 For the last couple of years I've done a workshop for our homeschool support group on preparing your child to launch. The parents who attend have kids in high school, and the most common topic has not been how to get kids into college. It's been about issues of parental authority with young adults at home.
If you constantly recite the "My house, my rules!" lecture to your 18 year old, that horse has probably left the corral and is roaming the plains of Montana.
This is a sensitive topic, and parents in my Preparing to Launch Workshop expect me to give them long, complex answers to their questions, with a "How To" checklist. However, in one form or another, my answer is almost always "Communication."
Here's why.
Your child is an individual.
To some, this will sound way too touchy-feely, but I'm not suggesting we treat our children with kid gloves (Pun Alert!). But because our kids don't yet know who they are or what they want to be, we see them as formless blobs of Play-Doh. Or maybe we project, viewing them as an extension of ourselves and thus taking their differences personally.
Ken and I have four children, and each of them is different. Way different. You'd think four kids from the same gene pool growing up in the same house would be a little bit alike, right?
Nope. Quiet from one kid is a blessing, while quiet from another is a bad sign. You know what I mean.
To put a finer point on it, parenting is not about us. It's about lovingly guiding our children toward a happy and healthy future on Earth, and a spiritually secure eternity in Heaven. The first step is to develop a bond of trust and communication with them, establishing yourself from Day One as their most devoted ally. Spend time with them, respect their individuality, and lead them to their gifts. (1 Corinthians 12).
You need to be a sincere listener.
We've all been there—so preoccupied, our kids could pull a Calvin and ask for a rocket launcher, and we'd say "Sure honey, right after dinner."
We think teaching kids respect is about observing the rules of civility—with other people. However, an essential aspect learning respect is experiencing it.
This means modeling sincere listening with them. Familiarity dulls our relationship skills, especially our ability to attentively listen to what our children are trying to tell us. But if we truly believe that parenthood is a picture of Christ's relationship to us as His children, then we need to rethink what it means to communicate with our kids.
Helpful hints: Try not to interrupt unless you want to ask a question for clarification. Focus on their face, their voice, and their words. Show them with your undivided attention that you care.
Conversation is an exchange.
We sometimes think adulthood means maintaining the upper hand with our kids, as if we are competing for dominance. We are not in competition with our children, no matter how often we may feel like it. Constantly holding the upper hand in every discussion is exhausting for you and discouraging to them.
Communication between parent and child can be a healthy exchange of information and ideas that builds understanding and intimacy. It may be difficult to break the habit of conducting every conversation like an engineer, but learn to let it flow naturally, and even let your children take the lead.
To get the answers you need, ask better questions.
Asking questions is a natural way of finding things out. When your kids have been on a trip, what kinds of questions are you asking? "Where did you go? What did you do? Did you have fun?"
Boring.
Instead, what if you asked:
What was the most interesting thing you saw?
What were other people doing that looked like fun?
If you were in charge, what would you do differently?
What about it do you think I would enjoy?
Who would you invite to go with you next time?
The more interesting the question, the more likely you will get interesting answers.
Parents and children need to develop better communication skills.
Yes, I'm looking at you, parent. Talking for 30 minutes without taking a breath is not the same as being an effective communicator. Communication involves understanding the other person's needs—in this case, your child's. You may find your long lectures fascinating, but they've mentally checked out after the first sentence, and so has everyone else in a three mile radius.
Our children are not the problem. They have problems. When they are sad, upset, withdrawn, or angry, we want to pry them open, find what's wrong, and fix it. This is usually not productive because it's so often rooted in impatience or fear.
I don't believe it's a sign of weakness to give your child a little time and space. As a matter of fact, it's part of an overall strategy for helping you and your child develop communication skills.
"You aren't your usual happy self today. If something is bothering you, let's set aside some time to talk about it after dinner."

"I realize you are frustrated and we don't seem to be on the same page. Let's take a break and think about another way to handle this."

"I wish I could tell you how to feel or what to think, but you tell me what you need right now."
By delaying conversation to a time and place of your child's choosing, they are now responsible to reach out to you. Give them some control over when and how a discussion will take place instead of trying to open them up like a stubborn jar of pickles.
I'm not saying you should let them off the hook. You've made it clear there will be a conversation about the issue, but you are respecting their need to process their thoughts and feelings, and giving them time to prepare themselves to talk to you.
If one of our launch goals is to help our children develop communication skills, then they need to sharpen their ability to listen, process information, and express themselves in a variety of situations—some of them emotionally or mentally stressful. They need to communicate effectively with friends, roommates, teachers, employers, co-workers, a spouse. Their own children.
And kids don't learn anything when we do everything for them. When we do all the talking, all the problem solving, delivering mandates with no room for them to meditate, be introspective, read, and pray, we become the stumblingblock on their path to maturity.
When we think of preparing a child to launch into the world, we usually picture a high school sophomore or junior, someone right on the verge of independence. I think we should picture that little bundle of joy right after the nurse tells us our child's APGAR score. You'll never regret the time you spent truly communicating with your child.