Is It Time to Bring Back the Original Sunday School?
Image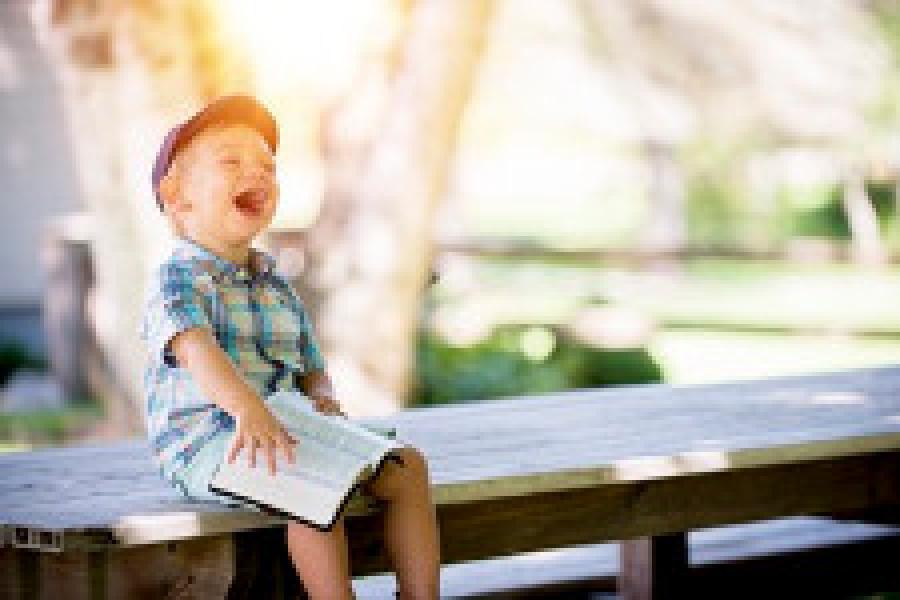 Sam Weller, associate professor of creative writing at Columbia College Chicago and authorized biographer of Ray Bradbury, recently published an article in The Chicago Tribune that got me thinking: "Without school librarians, we're on a dystopian path."
In his commentary he expresses his concern about cuts in staff and funding for school libraries. During a visit to rural Shawnee, Oklahoma, he found out that their school library received no funding whatsoever for new library books in 2016. In Wichita, Kansas, certified librarians were being replaced by clerks. The Kansas Department of Education has reduced the number of certified librarians in their state by 31%. The number of school librarians in the Chicago public school system has dropped from 454 to 160.
Mr. Weller reminds the reader that Ray Bradbury's Fahrenheit 451 depicts a dystopian society that no longer values reading and education.
As Bradbury famously stated: "You don't have to burn books to destroy a culture. Just get people to stop reading them."
So like a Reese's Peanut Butter Cup ("You got your peanut butter on my chocolate!" "No! You got your chocolate on my peanut butter!") I started putting some things together in my head.
Like the reason for the original Sunday School.
Quite literally, the first Sunday Schools were a reading program. Robert Raikes, an English Anglican evangelical, is credited as being the key promoter of the Sunday School movement. It began in England around 1780, in part as an effort to rescue children from a life of illiteracy due to deep poverty and the long hours they spent working in factories during the week. The church provided these children with clean clothes and learning materials, and instructed them in reading, writing, hygiene, morality, and proper manners.
Although the Sunday School at this time was not focused on religious training, the Bible was a primary textbook. It was hoped that the children would learn good morals, and because of their regular exposure to Scripture might eventually be converted.
As one might expect, the Sunday School movement spread to America, and by 1950 most children attended Sunday School, even if their parents did not go to church. By this time compulsory state education had been established, securing the opportunity for a decent education to all of our nation's children, but many parents continued to send their kids to church, believing that Sunday school was an essential part of their children learning to be good citizens. Churches seized on the opportunity for Sunday School to become a dedicated evangelistic tool. At this point, Sunday School curriculum was focused solely on religious education.
Here endeth the history lesson.
I've never been a huge supporter of Sunday School, although I've served as a Sunday School teacher and superintendent on and off over the years. I saw the problems, but I wasn't allowed to try to resolve them. I objected to the mish-mash of Sunday School as an evangelistic tool and discipleship method for churched kids.
Week after week the bus kids came and went sporadically so there was little hope of teaching precept upon precept, line upon line. Church kids were bored if you taught for the bus kids, and the bus kids were bored if you taught over their heads. Parents were concerned about the influence that children from troubled homes might have, with their exposure to everything from violence to porn to drug abuse. In spite of the fact that this was a legitimate problem, moms and dads were sometimes shamed for not being "compassionate enough." You all know what I'm talking about; I'm not saying anything you haven't heard before.
Maybe at this point we've learned some things about how to do Sunday School in a way that meets the needs of children at their developmental and spiritual level. I hope so, because now it looks to me like we've come full circle, and the original Sunday School is needed once again.
Many of our nation's children live with serious moral and physical deprivation, in districts with failing schools that don't have the necessary funds for teaching materials, safe learning environments, or quality teachers. These children have few if any advocates and little hope of escaping the life they seemed destined to lead. Poverty, crime, dysfunctional families, and a vicious circle of life continues.
As educators at heart, we know the difference that reading makes in the life of a child. From acquiring basic information about the world around them to developing empathy, books and reading are an essential part of finding purpose and fulfilling one's potential.
As Christians, we know the difference that reading and understanding the Bible can make in the life of a child, having an earthly and Heavenly advocate, learning they are loved and forgiven, and understanding their place and purpose in the world.
Christians who care about both the temporal and eternal destinies of the children in our community and our country are in the position to begin to repair the huge aching gap our government simply can't fill.
What do you think? Do we need the original Sunday School again?