Failures and Fixes of Leader Training, Part 2
Image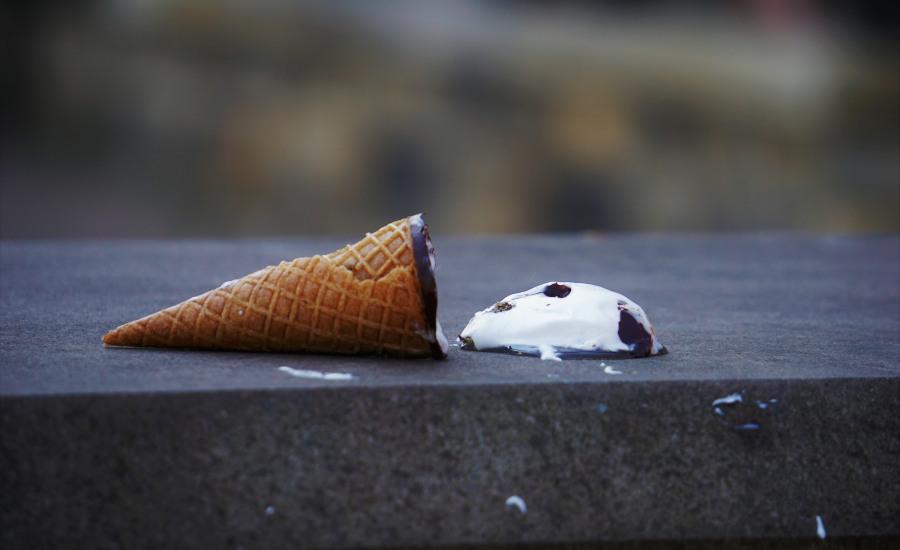 (What happens when leaders are not trained, continued from Part 1)
A Blight in the Community
Metaphorically and sadly even literally, when we fail to train and develop men for leadership, the church becomes a blight in the community. The church becomes a disease that spoils, damages, or has detrimental effects on the people God has sovereignly called believers to reach. What you need to know as a church leader is that the community may not be clamoring to hear the gospel and to grow in Christlikeness, but they certainly know you exist, and they are watching the impact you have on their community. When a church fails to train and develop leaders, the impact on the community will not just be negligible but will also be detrimental and will take years to recover. I pastored a church that for years had a soiled reputation in the community because of what had happened in the past. People were not clamoring to get into the church, but they certainly were aware of the disaster in the church. Things can change in a community and churches can "turn things around" such that the gospel impact in the community is restored, but that process will take many painful years!
So, how do we change?
Recognize the Threat
There are several things that threaten a leader's willingness to change. The first is ignorance. It is possible that a leader could be so encumbered with ministry, or they may be unqualified to see there is a problem that needs to be fixed. Therefore, a multiplicity of leaders is so important. The second threat is pride. He may recognize that things are not working well or that leaders are not being trained biblically, but due to pride, he may be resistant to admit that. The third threat is self-sufficiency. As a leader, I may be aware of the problem that exists, and I may be willing to admit that it is a problem. However, leaders often stop there and begin to rely on themselves to fix the problem. The issue is not resolved through awareness and humility, the issue is resolved through a team of people helping to fix the problem. If you could fix the problem on your own, you probably would not have been in the situation in the first place.
Pray Earnestly
God reminds us often in His word that prayer is the catalyst to many changes that need to occur. Certainly, this fits in the realm of training leaders. Christ, in Matthew 9:38, stated that we are to pray that the Lord of the harvest would send laborers into the harvest. God is the sovereign One who calls, leads, and directs men and women to churches to serve in leadership. They may not all come pre-trained, but God is the One who brings them. So, be faithful to pray that God would bring you men and women to train and develop as leaders. A word of caution, we cannot emphasize prayer as a "box to check" without practicing prayer as a means of seeing God bring people along who can be trained and developed. However, do not ask Him to do this if you are not already investing in, enlisting into service, and releasing into ministry those who are already present in your church.
Be Faithful
Too many pastors or other church leaders spend their time wishing, hoping, and dreaming that an individual, couple, or family would show up that would be a tremendous leader and plug right in. Too many church leaders have engaged in a complex ecclesiastical game of "red rover, red rover, send some potential leaders right over." Instead of doing the hard work of developing the people God has already sovereignly brought them, they are neglecting the people currently in their church in hopes that someone better, more gifted, and equipped as a leader will show up. One of the biggest mistakes pastors and leaders make is not being faithful to develop and train leaders. What often happens is a leader wants several people to train and God has only given them one or two to train. They don't feel like it is worth their time and energy, so they neglect to faithfully train those that God has given them. Remember, the principle of stewardship applies here just as well as it does in our finances and our talents. God expects us to be faithful in what He has given us. It may be possible that you do not have more people to develop and train in leadership because you have not been a faithful steward of what God has given you.
Don't Be Biased
The emphasis of this article has focused on training men, but we would be remiss if we left it there. We rightly declare, when we state, that women cannot serve as pastors/elders. However, if that is all we say about the role of women in the church, we leave ourselves open to the noisy gongs and clanging cymbals of those who would say that the role of a woman is simply to staff the kitchen and nurseries of our churches. Nothing could be further from the reality that Scripture presents. So, it is up to each of us as leaders in a church to be sure that we do not leave our sisters out when it comes to training for leadership. They lead our children, they lead our young girls, they lead our women, and too many times, they lead our homes due to the spiritual abdication of men. So, pastor, church leader, invest in our sisters! They are intelligent, capable, eager, and often-times more dependable than our brothers. They need theology, they need to be developed as leaders, and they need that more than they need another scarf or water bottle.
Get Help
There are several individuals and organizations that can and would be happy to help you as you seek to invest, enlist, and release leaders into ministry. When we realize that leaders who honor God don't just come out of nowhere, we will then realize that we need someone to come alongside us as we intentionally and proactively seek to develop God's leaders. Every leader of God needs this kind of side-by-side help. As church leaders, we don't know everything, nor have we experienced everything. Having a person or a group that comes alongside of us as we minister is invaluable as we become the leader God wants us to become. The very reason I left being a pastor was so I could join a ministry like IBL, where we help God's leaders take the next steps to be the leader God intends them to be. Today, we are helping thousands of God's leaders around the world. We would be happy to discuss how we could help you, your church, or your organization.
Dave Deets is VP of Ministries at Institute of Biblical Leadership. He holds a M.Min. degree from International Baptist College, M.A. from Maranatha Baptist Seminary, and a D.Min. from Northland International University. Dave has also published the book, Selecting Elders: A Biblical Guide to Choosing God's Shepherds.