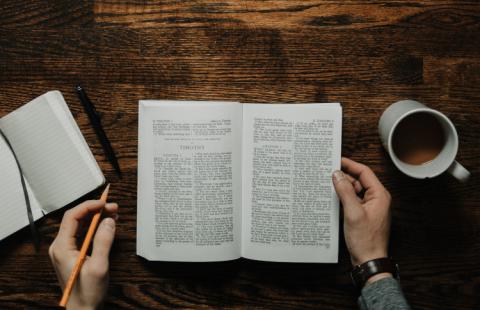 By Tim Sigler. Reposted, with permission, from Voice. Read Part 1.
The Hardworking Farmer (2:6)
Proverbs is replete with caution against laziness. Failing to plow in the right season means no food at harvest (Pr 20:4). But Paul notes the appropriateness that "the hard-working farmer…ought to have the first share of the crops" (2Ti 2:6). Unlike the soldier who may receive honor or the athlete who may receive a prize, the farmer's reward is food—a share in the harvest. Köstenberger notes, "Even in this life Christian workers such as Timothy are entitled to be paid for their work (see on 1Ti 5:17–18)."3 The minister, like a hardworking farmer, is to be faithful (as opposed to those who defect and desert, 1:15), and it ought to be the case that he will be well compensated eventually.
Köstenberger continues,
This section is better understood when placed within the larger biblical-theological purview of the letter. It is precisely because the end times are upon Timothy and the church that he must be strong in the grace of Christ Jesus (v. 1); that he must find faithful men to perpetuate the message (v. 2), and that qualities such as single-mindedness (v. 4), integrity (v. 5), and hard work (v. 6) are of supreme importance.4
1209 reads