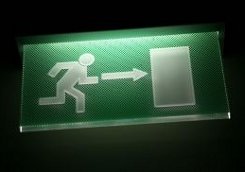 Republished with permission from Voice magazine, July/August 2012.
After the initial shock of hearing the words, "and my resignation is effective…" confusion is bound to reign for a while. What do we do after our pastor resigns? Generally, a pastoral search committee is formed to go about the task of finding another shepherd for the flock. But the congregation needs to do more than just seek another pastor. While it's not as easy as A B C, the information that follows will help address other needs of the congregation.
A—ASSESSMENT
Assessment comes in the form of asking questions, even the hard ones. Where are we as a congregation? Did the pastor leave under difficult circumstances? Were there moral, ethical or other problems that damaged testimonies? Is the congregation and/or board divided? What are the vital signs of the fellowship? What are the strengths and weaknesses? Does the church need outside help to be objective and put things back into perspective? Are there problems within the congregation that need to be handled? What will be the process? Are there relationships to be reconciled outside the church?
B—BUDGET
In many churches, the pastor's salary and benefit package is a substantial part of the annual budget. The expense budget changes when a pastor leaves. There are now new expense items such as: possible interim pastor, pulpit supply, search committee expenses, expense of bringing in pastoral candidates, moving the new pastor to your community, fixing the parsonage, helping with the down payment on a house, etc. Reasonable effort should be made to anticipate these needs so that money can be wisely used. It is not a time that giving should drop off simply because the need to pay the pastor is temporarily gone.
C—COMMUNICATE
Communication is one of the biggest problems on earth today. Good communication is important in churches with or without pastors. It is especially crucial in churches looking for a pastor. The leadership must communicate with the congregation and vice-versa. Communicate the following information: who is in charge, whom to call with a problem, what the plans are, in what timeframe will things take place, what changes are being made in plans previously made. Communication of feelings, expectations, ideas, and assessments is important. Ample communication with prospective candidates will help avoid problems. Don't make assumptions that things are understood or agreed upon without talking about it.
Good communication is not gossip. Sharing confidential information, pet issues that become divisive, criticism or anything else that does not edify is gossip.
D—DEVELOPMENT
Develop a Biblical plan of action during the time you are without a pastor. The plan should be for a year or two. While the times for securing a pastor vary, it is a fairly lengthy and tedious process. A plan of action for growth, outreach, fellowship and worship will give the congregation direction and security. It will draw people together for common goals and encourage the use of spiritual gifts among the Body of Christ. Obedience brings joy and enthusiasm. Joyful churches are attractive churches.
E—ENCOURAGEMENT
Encourage one another through prayer and fellowship. Encourage loyalty to Christ, the church and to the Christian walk. Encourage involvement in the church's ministries.
F—FEELINGS
When a church loses a pastor for any reason, "feelings" will be present. People may have mixed feelings. There may be a sense of grief, depression, anger, bitterness, joy, hurt, fear, bewilderment, disappointment, disillusionment or other emotions. People's relationships to the pastor vary and their feeling will differ accordingly. If emotions are "stuffed," suppressed or incorrectly handled, deeper problems will develop that will hinder the next pastor's ministry.
G—GOD
God's work does not stop with the loss of a person, however important he or she may be. Verses normally applied to individuals are equally true for churches: "My grace is sufficient for you…I can do all things through Christ who strengthens me…If any man lack wisdom, let him ask of God"—the verses are too numerous to list here. God is sovereign. His goal is a glorious church made up of people who are being conformed to the image of Christ. The process of dealing with the needs and problems of a congregation is as important to God as the goal itself. The commands in Scripture are God's process to move us in the direction of His goal. During the time your church is without a pastor, allow God to refine you in the process of becoming Christ-like by squarely facing the issues you would not otherwise have to deal with if your pastor were present.
---
Paul Thyren and his wife, Marsha, have served Grace Bible Church since 2002. They have four children and four grandchildren. Pastor Paul is a graduate of Moody Bible Institute, Calvary Bible College (BS, 1970), Dallas Theological Seminary (ThM, 1974), and Grace Theological Seminary (DMin, 1996). He has also been a part-time teacher at New Tribes Bible Institute, Moody Bible Institute (Milwaukee), and Bible Colleges in Ukraine.
7861 reads