Ordering Finances Wisely, Part 5: The Personal Income and Expense Statement
Image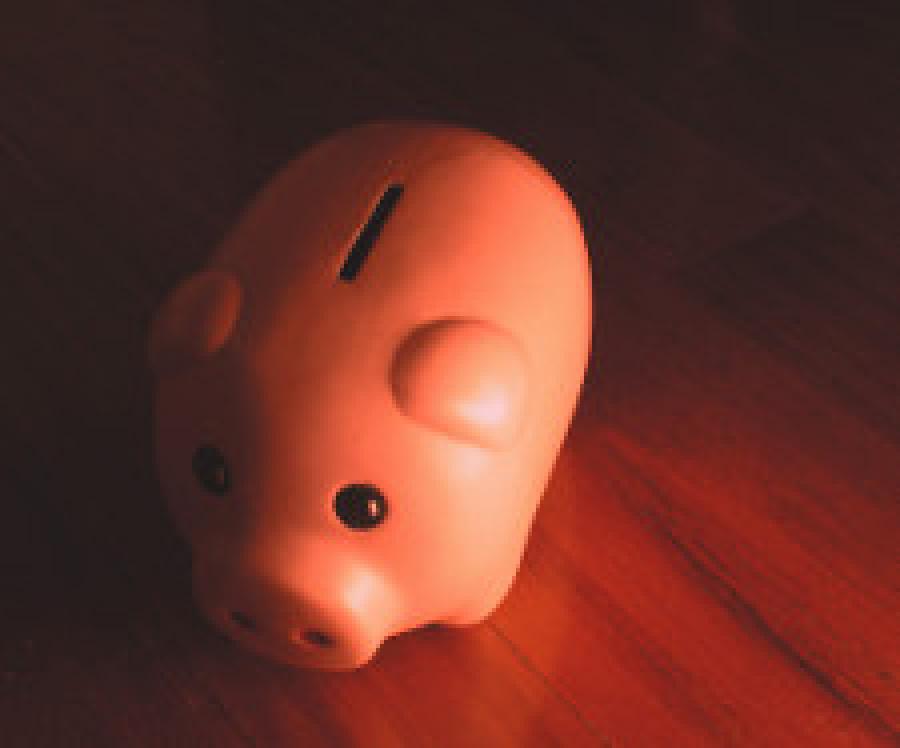 Read the series so far.
In various phases of life I have spent money without giving much thought or planning to it. The first was when I was in seminary and I had to have the latest book. A professor would mention a book and I would have to have it. Another was when I bought my first CD player. The first CD I bought was an Herb Alpert's Tijuana Brass album. I soon thought I had to have a library of CDs. The third time was when I bought our first DVD player. First, it was "Lawrence of Arabia," then many more followed. Another phase—and this probably sounds like "true confessions"—is when I had to have the latest modem (2400 baud) or software (Word Perfect) or hard drive.
A single CD, or book, or DVD, or device is not much of a problem, but unchecked anything becomes a spending issue. My wife, who handled our finances during these phases, put up with a lot! Many counselors can testify that finances are a major cause of marital strife. A secular study from 2009 attempted to quantify the effect finances had upon marriages:
Of all these common things couples fight about, money disputes were the best harbingers of divorce. For wives, disagreements over finances and sex were good predictors of divorce, but finance disputes were much stronger predictors. For husbands, financial disagreements were the only type of common disagreement that predicted whether they would get a divorce. (New York Times)
I observe that it is important to know where and how much one spends. And it is important to know one's income. This brings us to the personal income and expense statement.
Round One—off the top of your head!
There are forms available on the Internet for this and indeed one may easily use an Excel spreadsheet to create this statement, but I suggest first that you create one off the top of your head—you won't be that accurate but you can check for accuracy later. If you are single this will be a lot easier but if you are married this will be more fun. Gather your spouse and ask some simple questions. And write down the the answers:
Income
What is your take home pay? How frequently are you paid? (Don't try to record taxes and other deductions; keep it simple: just the take home pay!)
Expenses
How much is the rent (or mortgage)?
What are the average utility costs (water, electric, gas, and garbage)?
How much spent on clothing? Restaurants? Child care? Gas? Car maintenance?
Move on to the other areas:

CD

s (or

MP3

s)?

DVD

s (or streaming)? Books and magazines?
Savings
How much are we saving?
Is it automatic?
Charitable donations
Is there a plan?
Or what is left over?
Or do you give emotionally—if you 'feel like it'?
An obvious truth: you cannot spend more than your income. You may for one month, but you cannot spend more than your income month after month without consequences.
The income (or income and expense) statement records your income and expenses for a particular period in the past. It is different from a budget that projects or plans income and expenses for a period in in the future. You cannot accurately budget for the future until you have successfully and accurately tracked your income and expenses in the past.
The income and expense worksheet is the standard method to track cash inflows and outflows. Multiple examples are available on the Internet and any of of them is probably as good as another (an example).
Round Two—thoroughly document last month
This will take some time. Gather the documents: credit card statements, cash receipts, checkbook statement. Account for every penny! There may be an "aha moment" here where there is a sudden realization that you spend a lot more on a certain item that you think. Document everything! Did your income exceed your expenses?
Round Three—thoroughly document last year
This will take more time. The process is the same.
Isn't there an easier way?
There are popular software programs that enable one to track expenses (and income). Income is really the easy part because over the course of a year one will probably have 26 or 52 paychecks. It's the expenses that are difficult.
Cash is the leaky bucket. Suppose you take $40 out of the

ATM

every week—where does that money go?
Another quick way is to use an account aggregator website such as Mint or Yodlee. These work by one adding various bank and credit accounts to the service. The aggregator service will pull account data and attempt to automatically categorize the expenses. It's not perfect but with both of the services above, users can adjust the automatic categorization to the appropriate categorization.
An Example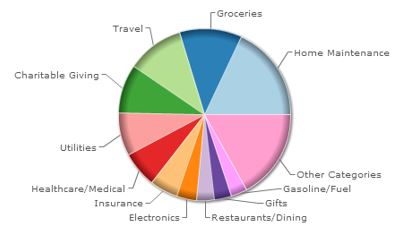 Our practice
I used Quicken for more than 20 years. Four years ago I began to use Yodlee. I like Yodlee because:
There is no software to purchase;
I can view and use it on any computer (Mac/Linux/Windows) and location (home or work);
I export data for a period (say a year) and import into Microsoft Access for more thorough analysis.