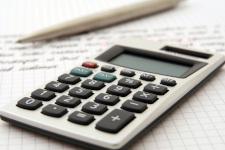 Read Part 1.
I'm somewhat familiar with "where Minnesota golf was born," because the Minnesota Mayflower Society where I serve as a board member has our annual Thanksgiving banquet at the storied Town and Country Club in Saint Paul.
As the first "country club" in these parts, Town & Country Club was more of a social organization inspired by the clubs in Saint Paul that were formed as a nucleus of the annual Winter Carnival. A residence on Lake Como was the first clubhouse in 1887. The Club moved to its present home at the Marshall Avenue Bridge on the Mississippi River in 1890. Today, this "country club" is in the heart of the Twin Cities metropolitan area, but in 1890, it was in the boondocks of Saint Paul.

The original Town & Country Club, a Saint Paul landmark, was designed by state capitol architect, Cass Gilbert, and built in the early 1890's for $25,000.

The first round of golf in Minnesota was played at the historic Town & Country Club of Saint Paul in 1893. Actually, golf began here as an afterthought. A pioneer member, William F. Peet, conspired with a Saint Paul newspaper reporter. Desperate for tidbits of news, the reporter asked Peet for the latest Town & Country Club gossip. Peet suggested a story about a new game called golf which was getting some press in papers along the East Coast. The reporter disliked his duties of social reporting, so he contrived a news story that the Club was thinking about starting golf.

Enter George McCree, a transplanted Scot, who had migrated here from Canada and was familiar with the game of golf. He read the article and immediately offered to help Peet start the game. "I finally took McCree out to the Club with my lawn mower in the back of my roadster to help lay out the course." Using an old driver and a twenty-five cent gutta percha ball, after a couple shots, McCree marked a spot with a stake – "This is the first hole." In this fashion, the first five holes were laid out, at a time before country clubs had become synonymous with golf. 1
Recently and more nefariously, the Town and Country has been in the news because of a massive embezzlement scandal – "Former St. Paul Town & Country Club controller gets 3½ years for embezzling":
The former controller at St. Paul's Town & Country Club was sentenced Thursday to three and a half years in prison for operating an embezzlement scheme involving more than $1 million.

Last spring Julie Ann Lee, 53, of Farmington, pleaded guilty in U.S. District Court in St. Paul to one count of wire fraud and a second count of filing a false tax return.

"For more than eight years, Ms. Lee used her position to embezzle more than a million dollars from Town and Country. She took elaborate steps to hide her deception from her employer, her colleagues and the club's members who entrusted her with the club's finances," said U.S. Attorney Erica H. MacDonald said in a statement. "Today's sentence highlights the seriousness of financial crimes."

Lee served as controller of the Town & Country Club from 2008 through December 2016, a position that allowed her access to the golf club's bank accounts. During that time, she schemed to steal more than $1 million, prosecutors alleged.

She issued more than 50 checks to herself, totaling more than $150,000 directly from the storied club's accounts. She also took as much as $250,000 in cash from the club, depositing it into her own bank account.

Lee also made payments to her personal credit cards from club accounts in the amount of roughly $750,000.

Authorities say Lee spent the money on personal travel, home improvements, her mortgage and vehicles such as a 2013 Dodge Charger, a 2015 GMC Sierra K3500 pickup truck, a motorcycle and a recreational vehicle. Lee also purchased 81 acres of land in northern Minnesota. 2
Unfortunately, such fraud occurs more frequently than one might think in churches!
Using church money for personal reasons is stealing. Intention, rationale, or even promises to return funds does not change this fact.

While it's easy to believe fraud could never happen in your church, the truth is that no church is invulnerable. I've personally seen how common it is among churches. Consider these cases:

A church treasurer embezzled $850,000 by distributing funds to himself through a credit line. He had access to four officers' digital signatures. His crime led to eight years in prison and the requirement to pay the money back.
A 55-year-old female church bookkeeper embezzled a modest $3,000 dollars but was sentenced to eight years in prison.
A church usher collected offerings in the sanctuary balcony and then pocketed loose bills on his way down. Over a number of years, he stole several thousand dollars.
A church bookkeeper embezzled thousands by issuing checks to a fictitious company.

Church fraud characteristically takes place over a long period of time—seven years on average—and involves small sums stolen intermittently. For that reason, it can be difficult to detect. 3
I can't think of much that is more discouraging than to give faithfully and sacrificially to a church, only to have trust betrayed and monies lost to fraud.
As modern accounting practices developed, separation or segregation of duties (aka SoD)4 became a generally accepted  accounting practice to prevent fraud. This separation of duties is an essential internal control designed to protect the church and all persons entrusted with your church's finances.
With SoD, the receiver of the monies is separated from the disburser of monies. In the typical church implementation of SoD, the position of the financial secretary is responsible for collecting, counting and depositing money; and an unrelated person (often the treasurer) is responsible for disbursing money.
One's church constitution should clearly define the roles of Treasurer and Financial Secretary. A resource for these descriptions is Free Church Forms. Here is a sample description for the Financial Secretary:
The Church Financial Secretary:  The primary purpose of this job position is to receive, record and deposit all funds taken into the church treasury, and forward information to the Church Treasurer for use in support of the mission and ministry of the congregation.

The general job responsibilities and duties of the Church Financial Secretary includes:

Work according to the policies and procedures established by the Trustee Board or Financial Management Committee/Team.
Receive, record and receipt funds from all sources and report them to the Church Treasurer, Trustee Board or Financial Management Committee/Team.
Receive offerings collected during worship services and count them at the conclusion of the services, ensuring more than one person is involved collecting and counting the offerings.
Ensure funds are deposited in a bank as soon as possible after they are received. Deposits should be made within three days of receipt.
Establish a procedure to collect and record funds received other than through regular offerings, including funds received the mail or electronically.
Produce individual charitable gift report summaries of all donations received during a calendar year and mail within two weeks of the end of that year. (Churches may choose to produce individual reports quarterly.)
Report regularly to the Trustee Board or Financial Management/Committee/Team regarding total funds pledged and actually received for the year.
Report to the congregation at Annual Meeting regarding total funds pledged (if appropriate) and actually received for the year.
Inform and encourage regular, systematic giving by congregation through providing information regarding electronic giving.
Maintain confidentially of all financial information pertaining to receiving, recording and depositing of funds. 5
This past week, I filed our church's quarterly IRS form 941 for the 1st time in my role. I accessed the 4th quarter report from our 2018 files and noticed that my predecessor listed her role as "bookkeeper" while I listed my role as the "treasurer." So, is there a difference between these titles? I'm not an accountant, though I did take accounting classes (my first degree was a double major in economics and finance). I found this article on "bookkeeping" informative:
Generally, a bookkeeper is a person without a college degree in accounting who performs much of the data entry tasks. This includes entering the bills from vendors, paying bills, processing payroll data, preparing sales invoices, mailing statements to customers, etc. The accountant is likely to have a college degree with a major in accounting and takes over where the bookkeeper leaves off. 6
I view my role as treasurer to be more proactive than simply paying bills, coding entries and producing reports. I regard my role to be a financial advisor to the leadership of the church. Nick Price, in "The Duties of a Nonprofit Treasurer" speaks to the proactive nature of this role:
A Treasurer is typically charged with overseeing the management and reporting of an organization's finances. Generally, as with other officer positions, the specific duties of the Treasurer are stated in an organization's bylaws.

Since an organization's financial management is directly tied to the Treasurer's responsibilities, the Treasurer's execution of her responsibilities will have a strong impact on the public's perception, trust, and assurance in the nonprofit as a whole. With this in mind, organizations should seek Treasurers with desirable skills such as financial literacy, attention to detail, timeliness in completing tasks, clear and accurate record keeping, and a willingness to ask questions.7
The South Carolina Southern Baptist Convention provides a helpful job description for the Church Treasurer:
Serving Relationship: The Church Treasurer is accountable to the Congregation to disburse all funds received into the church treasury in accordance with the current church approved budget and the Policy and Procedures established by the church. The Church Treasurer is an ex-officio member of the Finance Committee and an active member of the Administrative Business Council.

Primary Functions:

Represents the church as a Corporate Officer.
Makes monthly and annual financial reports to the church regarding the budget expenditures and receipts.
Keeps accurate records in appropriate financial journals of all monies received and disbursed.
Needs to be knowledgeable about collecting, counting and recording procedures.
Needs to participate in and report regularly to the appropriate committee (teams, offices, staff and congregational meetings).
Needs to assure there are adequate records documenting the assets of the church for insurance and other purposes.
Can make recommendations through the Finance Committee and Trustees concerning the investment of funds.
Needs to ensure that all governmental taxes, reporting forms and regulations are met on a timely basis.
Needs to coordinate issuing monitoring and collection of church credit cards, limits, uses and payments.
Keeps church staff and appropriate committees informed of any trends or changes in fiscal matters.
Instills and preserves a high financial confidence throughout the congregation.
Serves as an ex-officio member of the Finance Committee. 8
I'm in my 4th month as church treasurer and I reflect on my own role and its definition. Our own constitution is not perhaps as robust as it should be:
The treasurer shall manage the church funds, pay bills in a timely manner as directed by the pastor and deacons and/or the church, and maintain appropriate documentation for such payments. The treasurer shall provide financial reports to the pastor and deacons monthly or as requested.
In the months preceding my election as treasurer and the 3 months since election, I've completed these activities:
Conversion from one software system to another (from a client-based software to a cloud-based system (I intend to have an article in this).
Entering transactions into the accounting software.
Researching payroll options
Filing the 1st quarter 941
Producing the monthly income and expense and balance sheet reports
Filing our name change request to the IRS
Going forward, I hope to develop a job description for my role and have it approved by the leadership.
In my next article, I will address what are the essential requirements for the office of church treasurer.
---
Jim is a business systems consultant in desktop engineering at Wells Fargo Bank where he has worked for 20 years.  He formerly served as a pastor for 16 years, and is now a member of Fourth Baptist Church where he serves in the ABF (Adult Bible Fellowship) ministry. He is also a member of Toastmasters International and The Mayflower Society.
717 reads
8457 reads