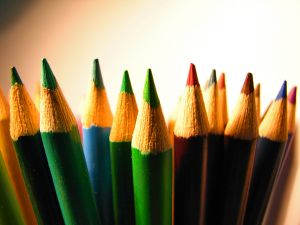 Among those alive in 1989, who can forget the images of the fall of the Berlin Wall? It was one of those moments in life that make an indelible impression on many so that they remember where they were and what they were doing when it occurred. My family and I were living in France as the television broadcast live images of people scrambling over the wall and throngs of people standing on the wall singing while others with sledgehammers chipped away at the stark, ugly edifice which had separated the German people for decades. We recall President Reagan's earlier words to Soviet leader Mikhail Gorbachev—"Mr. Gorbachev, tear down this wall!" A country that had been torn for decades was soon reunited.
That historic event may serve as a pale and imperfect analogy to what Christ accomplished at the cross when by His death, when through His blood, He brought peace to former enemies—Jews and Gentiles—by removing what the Apostle Paul in Ephesians 2:14 calls the "dividing wall of hostility," and by "killing the hostility" (v. 16). Christ inaugurated a new state of being and a new way of living which is a model for believers today in our quest to experience and express the reality of being part of the new people of God.
Grace Church of Philadelphia is committed to "multi" in many ways—multi-generational, multi-socioeconomic and multi-ethnic ministry. Because we have a multi-ethnic missional objective, we want to be intentional in healing divisions and in celebrating God-given diversity. Our desire is that Grace Church reflect the diversity of our urban community and the diversity which exists in the body of Christ—not because it's a great idea, although it is; not because we have overcome bigotry and eradicated all traces of prejudice from our hearts, because we haven't; not because it will be easy, because it won't be; but because there is a biblical basis for this commitment, because multi-ethnic diversity is God's idea.
When we come to Scripture we need to ask ourselves, "How does the gospel challenge our prejudices and tendencies toward tribalism—where we find safety in being with people (or in a church) where most people are much like ourselves?" For those who believe the gospel, who are committed to the good news of salvation in Jesus Christ and to the power of the Holy Spirit to effect transformation, there is an answer. It lies in that world-changing, history-altering event: the incarnation, life, death, burial, resurrection, ascension, and present reign of Jesus Christ.
There is a fairly recent academic field called Hate Studies. Whatever the merits of Hate Studies as an academic discipline, we know why there is hatred—the depravity of the human heart and rebellion against the Creator. Hatred of others expressed in racism is a form of idolatry. It elevates the distinctions of the physical image over the common origin of the spiritual image endowed by the Creator. According to "The Genetic/Evolutionary Basis of Prejudice and Hatred1," "prejudice and discrimination have an evolutionary basis, rooted in the nature of primate and human subsistence groups." The author asserts that "if prejudice and discrimination can be reduced, then reduction of hatred will follow." He then proposes new techniques or education or other limited ways of reducing prejudice and discrimination. He fails to understand that there is no solution apart from the one solution God offered in Christ who bore all the sins of the world and has the power to transform the human heart.
We live in a world full of strife and divisions and hatred of "other" peoples, where groups of people have sought to eliminate other groups because they were different in skin color, language, or customs and traditions. We shouldn't hide or smooth over the reality of wrongdoing against other people in our own nation's history—including slavery and the forcible acquisition of Native American lands. As Christians, we are called to model genuine love for all people, to express in visible ways our indifference to ethnic differences. We are not blind to differences, but differences must not divide us. Distinctions remain part of our earthly reality, yet what we have in Christ transcends those differences and those distinctions.
The gospel teaches us that all people who are part of the family of God stand on level ground at the foot of the cross. There is no ethnic or racial superiority, no superior culture, and no dominance of one group over another. What counts is that we are "in Christ." Sadly, churches rarely reflect this new covenant reality. In a 1963 speech Martin Luther King said—"We must face the fact that in America, the church is still the most segregated major institution in America. At 11:00 on Sunday morning when we stand and sing…we stand at the most segregated hour in this nation."
Over forty-five years later we need to ask ourselves if much has changed. How many churches still speak of "black hearts" and children sing "My heart was black with sin"? Perhaps it's time to throw out the wordless book and use the words of the Book which neither describes sin as black nor hearts as black or white. Isaiah 1:18 says, "though your sins are like scarlet, they shall be as white as snow; though they are red like crimson, they shall become like wool." The word "black" is not used with "heart" or "sin" in Scripture. We need to ask if we are willing to be agents of reconciliation and open our doors to all people or choose our comfort and traditions over conformity to a color blind gospel.
In Ephesians 2:11 Paul tells the believers at Ephesus to "remember" what they were apart from Christ. There are some things we need to forget (or try to forget), but we should never forget what we were before God saved us! Paul uses the terms "circumcision" and "uncircumcision," a common way of setting apart Jews from everyone else. Today we have our own descriptors which divide people. Some are helpful; others are not. We need to understand that many of these are sociological categories, not biblical ones. From God's perspective there is only one race—the human race—and we are all descendants of Adam and have a common lineage.
Ephesians 2:11-22 draws several contrasts between our previous condition outside of Christ and our present privileged position in Christ. Our status has changed from alien to citizen. Our position has changed from outsiders to insiders in Christ (v. 13). Our relationship has changed from hostility to peace, since Christ is our peace (v. 14) and came and preached peace (v. 17). From believing Jews and believing Gentiles, God has made "both" into one (v. 14). He has created one new man (v. 15), reconciled both in one body (v. 16), and granted access to both in one Spirit (v. 18).
In this passage, Paul calls on believers to remember the hopelessness of their former condition apart from Christ. They were aliens, strangers to covenant promises, without hope, and without God (v. 12). They were far away and there was a dividing wall which needed to be removed—most likely a reference to the Law itself. Christ's work at Calvary removed the dividing wall between Jew and Gentile, abolished the "law of commandments" and brought different ethnic peoples into one body, the church. These accomplishments provide the foundation on which we build as we seek relentlessly—though often failing—to experience and express that unity today.
The division experienced between Jews and Gentiles was an expression of alienation from God. The healing of the division took place at the cross and takes place there today. What a glorious accomplishment! Jews and Gentiles, those who were near and those who were far away, have been brought near by the blood of the cross and peace has been secured. All human efforts, however well-meaning they may be, or however wise they may appear from a human viewpoint, are powerless to bring about real change. Laws may be passed that condemn hatred and punish criminal acts against others, but laws cannot change the human heart where the hatred resides.
God is giving His church in our day the opportunity to rectify the wrongs of the past, a past tainted with racism, segregation, and discrimination. Urban churches in particular have the privilege of engaging in multi-ethnic ministry that may not be available in mono-ethnic areas. Since Christ builds the church, we cannot build multi-ethnic churches. We cannot coerce diverse ethnicities to worship together. But we can be intentional and welcoming and seek to reach all people with the gospel without regard to their ethnic group or socioeconomic situation.
This poem summarizes the message of these verses—from hopelessness and despair to redemption and reconciliation. This is what we earnestly desire to reflect in our community.
It's dark, it's bleak, all is lost, despair;
Division, hatred, racial strife, beware;
All human efforts, worldly wisdom, lead nowhere;
Ah, the Son of God, in human form, our only hope appears;
His sacrifice, His precious blood, our awful sin did bear;
The cross of Christ, His blood made peace, oh hopeless one draw near.
Now reconciled, one body we, what wondrous grace we share.
Notes
1 Journal of Hate Studies (vol. 3:1; 2003/2004, 113-119).
---
Dr. Stephen M. Davis is associate pastor and director of missions at Calvary Baptist Church (Lansdale, PA) and adjunct professor at Calvary Baptist Theological Seminary (Lansdale, PA). He holds a B.A from Bob Jones University, an M.A. in Theological Studies from Reformed Theological Seminary (Orlando, FL), an M.Div. from Calvary Baptist Theological Seminary (Lansdale, PA), and a D.Min. in Missiology from Trinity Evangelical Divinity School (Deerfield, IL). Steve has been a church planter in Philadelphia, France, and Romania. He and his wife Kathy recently moved back to Philadelphia to plant Grace Church with his brother John and his wife Dawn and three other couples. Steve's views do not necessarily represent the position of Calvary Baptist Ministries.
6901 reads