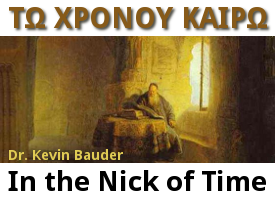 Read Part 1, Part 2, Part 3, Part 4, Part 5, and Part 6.
As Matthew Arnold envisioned it, high culture is the effort to "know the best that has been thought and said in the world" (Culture and Anarchy). It consists of those products of civilization that are deliberately meant to preserve, shape, and propagate human ideals and mores. It is encountered in libraries, academies, museums, and concert halls. It includes philosophy (broadly defined), the humanities, belles-lettres, music, the visual arts, and the performing arts. High culture can be contrasted with traditional or folk cultures as well as with popular or mass culture.
Each major civilization has produced its own high culture. Typically, high cultures have centered upon worship—not surprisingly, since every culture is the incarnation of a religion. From this center, however, each culture has gone on to examine the enduring aspects of human life: birth and death, comedy and tragedy, love and marriage and childbearing, hearth, home, valor and friendship, among others. They also explore answers to the perennial questions such as the nature of existence, truth, freedom, justice, duty, goodness, and beauty.
Christian leaders have been ambivalent in their opinion of high culture. Saul of Tarsus imbibed deeply from the high cultures of his day, but after his conversion he refused to rely upon cultural sophistication as a strategy for advancing the gospel. Even then, however, he clearly employed his cultural skills in the composition of his epistles. Tertullian, rejecting philosophy as only a trained rhetor could, asked "What has Jerusalem to do with Athens?" Others, such as Clement of Alexandria, followed by his pupil Origen, virtually subordinated Christian doctrine to the major philosophies of their day.
This ambivalence has a reason. On the one hand, the content of the various high cultures has often militated against Christian perspectives. On the other hand, the articulation of Christian perspectives seems to require mastery of the very disciplines that are perpetuated within high culture. The utterly unlettered or completely bumptious have only rarely made much of a contribution to Christian thought or sensibility.
Some theologians have railed against the philosophers, but they have nevertheless mastered the tools of thought. Similarly, the great hymn writers—the anonymous author of the Te Deum, or figures such as Athanasius, Hus, Weiss, Luther, Tersteegen, Gerhardt, Watts, the Wesleys, Newton, or Cowper—have been individuals who mastered poetic or musical disciplines, or both. In a word, they have been cultured individuals.
Christianity depends upon cultural mastery for its own wellbeing. The understanding and preservation of correct doctrine requires theologians who have spent sufficient time in the academy to master intellectual discipline. The duty to teach one another in psalms and hymns and spiritual songs requires individuals who have mastered literary and musical disciplines. When such persons are lacking, Christianity enters periods of base and unfruitful expression (such as the present hour). It loses its power to fire the imagination with truth and to appeal to ordinate affection. It must instead resort to inflaming the appetites.
High culture is necessary for the inner wellbeing of the church. This is not to suggest that every Christian must become highly cultured—far from it! Still, unless at least some Christians are able to negotiate the cultured disciplines, then many aspects of faith and life will suffer. Even less-cultured believers ought to value what only the more cultured are likely to contribute.
It would be a mistake, however, to suppose that high culture is necessary only for the articulation of Christian doctrine and worship. It is also of use for another purpose. Our Christianity is not supposed to be confined to church. It is supposed to affect all of life. Consequently, Christians should look at all of life—including common or mundane things—from a unique perspective, and that perspective should find its place in the expressions of high culture.
High culture itself deals with all of life and thought, whether of mundane activities such as eating and drinking or of such perennial matters as the nature of justice. In addressing these matters, high culture does two things. First, it provides tools of expression and organization through which even non-religious matters can be examined. Second, it preserves the variegated interaction of the resulting perspectives, not merely as a dead record, but as a living embodiment. To participate in high culture is actually to enter into the conversation and to see through the eyes of those who have skillfully given expression to particular points of view.
Christians make a serious mistake when they think that their use of culture applies only to church. It also applies to eating and drinking, marrying and giving in marriage. It is about all of the mundane activities of life, each of which has its own place in the purpose of God and its own luster when it occupies that place. These activities are common to all humans, and so are the enduring questions that arise from the consideration of those things.
One purpose of Christian involvement in high culture is to give expression to Christian perspectives on all of the mundane activities of life, as well as to articulate Christian answers to the perennial questions. Christians should offer these expressions, not because they hope to Christianize the world, but rather because a Christian perspective is worth offering for its own sake. To be human means to be interested in the meaning of the things that humans do; to be Christian means to be interested in God's perspective on those things.
Articulating Christian insights and fostering ordinate expressions is in the interest of truth, whether or not anyone listens to those expressions. Christians should say some things, not because the masses are likely to listen to them, but simply because those things should not be left unsaid. If the devout never participate in high culture, however, then the Christian voice on these matters will be silenced.
Once the Christian voice is silenced, at least two other calamities are likely to follow. The first will occur when people begin to assume that Christianity has nothing to say about everyday humanity. The result will be a false dichotomy between the sacred (the spiritual activities of life that are governed by God) and the secular (ordinary matters about which—it is now assumed—God is not interested). Christians will fail to recognize the actual Lordship of Christ over significant areas of life or, if they recognize His Lordship in principle, will be uncertain how to apply it. Since they do not live in a social vacuum, Christians will be likely to absorb, and eventually acquiesce to, the perspectives of the anti-Christian civilizations around them.
The second calamity is that thoughtful people will judge Christians themselves to be trite, shallow, and superficial. And they will be justified in that judgment. The matters with which high culture concerns itself are important, even when they are mundane. The tools of thought and modes of expression that high culture offers are the best available for the serious work of the mind and heart. To turn one's back on these things and to treat them as if they are insignificant is to trample the most distinctively human concerns and endeavors, and is, consequently, to label one's self a boor. Thoughtful people are not likely to listen to a serious message (such as the gospel ultimately is) when it is presented by those who repeatedly prove themselves to be trivial (such as Christians sometimes do). Once Christians demonstrate that they are frivolous, their message will depend upon propaganda and demagoguery.
There is a balance to be struck here. On the one hand, Christians never bring glory to God by making themselves impressive, for in themselves they are genuinely insignificant. On the other hand, they will never advance truth by rendering themselves trivial, for Christianity is serious. The antidotes to both arrogance and frivolity are the same: humility, temperance, and sobriety. Christianity needs some who will master the cultured disciplines but who will do their work humbly, temperately, and soberly.
Not every Christian needs to be a philosopher, a poet, a composer, or an artist. Some, however, will find that their callings involve exactly these disciplines. They will be called to involve themselves with high culture. Far from opposing high culture, the remainder of Christians should celebrate such callings. Without them, Christian faith and life would be crippled.
The Lamb
William Blake (1757–1827)
Little Lamb who made thee
Dost thou know who made thee
Gave thee life & bid thee feed.
By the stream & o'er the mead;
Gave thee clothing of delight,
Softest clothing wooly bright;
Gave thee such a tender voice,
Making all the vales rejoice!
Little Lamb who made thee
Dost thou know who made thee
Little Lamb I'll tell thee,
Little Lamb I'll tell thee!
He is called by thy name,
For he calls himself a Lamb:
He is meek & he is mild,
He became a little child:
I a child & thou a lamb,
We are called by his name.
Little Lamb God bless thee.
Little Lamb God bless thee.
[node:bio/kevin-t-bauder body]
15198 reads