More Thoughts on Building Community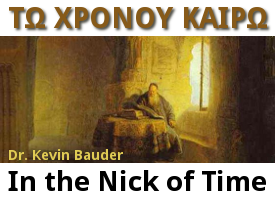 Read the series so far.
People naturally gravitate toward others who share their interests. As C. S. Lewis once noted, friendships are built among people who are looking at the same things. In general, the more interests we share with one another, the more profound our friendships are likely to be. In a certain sense, friendships are communities of interest. Friendships that are formed around specific interests also tend to spill over into other areas of life, leading to the discovery of other shared interests and closer levels of friendship.
This principle holds as true for church members as it does for unbelievers. Christians are naturally drawn together by their interest in Christianity. They are further drawn together by their interest in and agreement upon specific aspects of Christianity: we rally not only around the gospel, but around theological ideals. More than that, Christians are also drawn together by human interests that are not specifically Christian (though, as Christians, we hold them to be under the lordship of Christ).
Not surprisingly, churches find that their members cluster around varied interests, many of which are not even specific to Christianity. A church may see groups of members being drawn together by their stations in life (age, sex, locality, family situations, careers, etc.). Adolescents are drawn to each other, and so are retirees. Women talk to other women in ways that they do not talk to men, and vice versa. Parents of preschoolers take an interest in each other's challenges. Farmers talk farming with other farmers.
Churches may also see groups of members clustering around other human interests. Most people are interested in some combination of avocations such as gardening, quilting, hunting, camping, fishing, poetry, cooking, travel, sports, art, or music. Conversations in the typical church are as likely to focus upon a recent football game or an exchange of recipes as they are on theology, testimony, or prayer requests.
Some pastors see these conversations as evidence of spiritual shallowness. That attitude is a mistake. Our Christianity is not merely a spiritual affair. It pertains to all of life. It weaves in and out of all of our interests. Because our personhood is not merely spiritual, our Christian fellowship cannot be merely spiritual. It has to involve every one of our legitimate interests.
We naturally develop circles of friends around our interests. These circles do present a danger. They can easily become exclusive and even elitist. They can become cliques or develop into factions. They may result in stronger relationships within the circle while sabotaging the overall unity of the church.
Circles of interest can draw some people together, but they can also pull others apart. When Christians perceive both the potential and the danger, they can use the natural circles of interest within the church to foster greater community rather than permitting them to undermine the unity of the congregation. Church members can take specific steps to limit the dangers and to leverage the strengths of their circles for the good of the church.
The first step toward using these circles rightly is to realize that the life of faith is a life that touches more than the faith. Paul had something like this in mind when he said that the woman shall be saved in child-bearing (1 Tim. 2:15). What he meant was that a woman whose chief interest is maternity and domesticity has just as much chance of working out her salvation (Phil. 2:12-13) as the pastor who preaches regularly before the congregation. Both callings can put the grace of God on display. The housewife needs to know what being a Christian looks like within the calling of housewifery—and other housewives may give her as much help as her pastor can. The same is true of lawyers or shopkeepers or mechanics. Each calling can and must be pursued as a ministry for the glory of God. Each calling is an opportunity to put the grace of Christ on display.
What is true of vocations is often true of avocations. Quilters and poets and outdoorsmen can and should pursue their activities to the glory of God. How that is done will vary from person to person and activity to activity. For every activity, the best people to offer counsel are usually those who have woven their faith into the activity. By drawing together around these mutual interests, church members gain an opportunity to help each other in living out their faith—and that is very nearly the definition of fellowship.
Once, most churches developed their ministries in small towns or (if more urban) localized neighborhoods. Congregations were naturally bound together by interests that went beyond the explicitly Christian. Concerns that represented region and economy would combine with concerns that grew from vocation and avocation. As our civilization has become more mobile and transient, Christians have become increasingly individualistic and even atomistic. Any recovery of shared interest can help to break through the barriers of egoism and can provide a conduit for application of shared Christian ideals.
There is nothing wrong with circles of specific interests that cluster within a church. While the church's business is not to train physicians, statisticians, fishermen, politicians, or machinists, its business is to help all of its members work out their Christianity within their vocations and avocations. Rather than discouraging the expression of "secular" interests (as if there could be such a thing), it should encourage its members to seek each other out on the grounds of any legitimate human interest. Churches can encourage community by encouraging communities.
The danger, however, is still present. Unless the communities can become a community, they will pull the church apart rather than bringing it together. How can these communities be bridged and made into a congregation in which members fulfill their covenant obligations toward each other? More on that next time.
I'm Not Ashamed to Own My Lord
Isaac Watts (1674-1748)
I'm not ashamed to own my Lord,
Or to defend His cause;
Maintain the honor of His Word,
The glory of His cross.
Jesus, my God! I know His name,
His name is all my trust;
Nor will He put my soul to shame,
Nor let my hope be lost.
Firm as His throne His promise stands,
And He can well secure
What I've committed to His hands
Till the decisive hour.
Then will He own my worthless name
Before His Father's face,
And in the new Jerusalem
Appoint my soul a place.