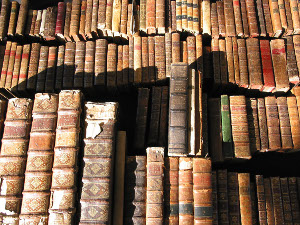 Reprinted with permission from Dan Miller's book
Spiritual Reflections.
The text appears here verbatim.
I was born in Minnesota, and this great state has been my home for many years now. But I was raised near Philadelphia, Pennsylvania, and I am not slow to acknowledge that growing up in one of the most history-rich regions in America has deeply influenced me.
An exceptional Junior High history teacher was pivotal in the nurture of my affections for history. But my interest was also fueled by repeated visits to the very sites I read about in the history books. These places were more to me than abstract concepts found in dry books. They were locations where I played and picnicked and listened on warm summer days to guides retell the fascinating stories of important people and key events from our nation's past.
My family picnicked routinely on the banks of the Delaware River near where George Washington crossed to defeat the Hessians on that memorable Christmas night in 1776. I spent more than one summer afternoon running across the rolling fields of Valley Forge where General Washington's troops lodged in crude log huts during the long winters of 1777-1778. I have toured Washington's headquarters at Valley Forge, Pennsylvania, and his home at Mount Vernon, Virginia. I have visited our nation's capital, looked often through the crack in the Liberty Bell, and sensed the ghosts of Franklin and Jefferson as I stood in the room where the Declaration of Independence was signed. I have visited the Old North Church, Betsy Ross' house, and stood by the bed where Stonewall Jackson died in 1863. I have hiked through the fields of Gettysburg and stared in wonder at houses still scarred by bullets from the pivotal conflict waged there in July of 1863.
5622 reads