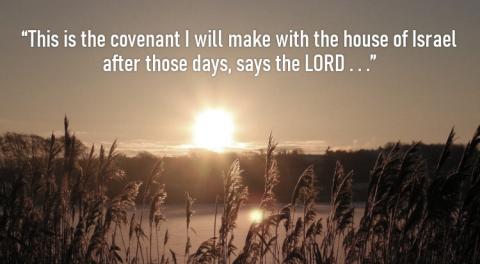 Read Part 1.
When we examine the clear New Covenant passage in Jeremiah 31:31ff, we see that verses 31 and 32 name Israel and Judah as parties. We see also that it concerns the future ("the days are coming"), and that the NC will supersede in some way the Sinai Covenant. It is crucial to ask what the main promise of this covenant is, which is not difficult to ascertain. The New Covenant in the chapter concerns an internal or spiritual change in the elect of Israel.
I will put My law in their minds, and write it on their hearts; and I will be their God, and they shall be My people. (Jer. 31:33b)

For I will forgive their iniquity, and their sin I will remember no more. (Jer. 31:34c)
Because of this inward transformation, this "new birth," Israel will be right with God, and they shall therefore be qualified to receive the long-standing blessings of the Abrahamic, Priestly, and Davidic Covenants.
So "salvation" is the key ingredient. God will save His people. In Jeremiah 31 His people is Israel. The Gentiles are not mentioned, and neither (naturally) is the Church.
1995 reads