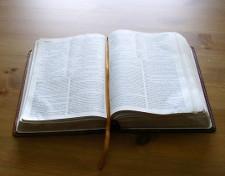 From Dispensational Publishing House; used by permission. Read the series so far.
Dispensationalism & the Literal Interpretation of the Bible, Part 3
Human language had a disruption at the incident of the Tower of Babel (Gen 11:1-10). There was an initial unity of human language; there was "the same language and the same words" (Gen. 11:1). (The KJV has "of one language, and of one speech," Gen. 11:1. The NIV has "one language and a common speech," Gen. 11:1.) There was an organic unity of speech. Vocabulary and syntax were a comprehensible unit understood by all.  Communication was swift. Philologists and linguists fairly agree that there was a parent language to all the languages of the world, based on similarities of vocabulary, grammar and syntax. No one knows what the original language was, although until the 19th century the theory that it was Hebrew was practically unquestioned.
4329 reads