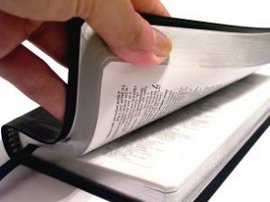 Republished with permission from Dr. Reluctant. In this series, Dr. Henebury responds to a collection of criticisms of dispensationalism entitled "95 Theses against Dispensationalism" written by a group called "The Nicene Council." Read the series so far.
Thesis 57
Despite the dispensationalists' claim that Christ could return at any minute because "there is no teaching of any intervening event" (John Walvoord), many of their leading spokesmen hold that the seven churches in Rev 2-3 "outline the present age in reference to the program in the church," including "the Reformation" and our own age (J. D. Pentecost).
Response: It is true that some dispensationalists have regarded the seven churches as a kind of prophetic outline of church history. But not all have, and it is a mistake to think it is necessary to the dispensational system. Robert Thomas has a lengthy excursus on this teaching in the first volume of his Commentary on Revelation in which he rejects it. This view reflects an unhealthy admixture of speculative historicism to the futurism implicit in dispensational premillennialism.
Still, those who advocate the historical-prophetic view of Revelation 2-3 are careful to say that the churches are types of the visible church in every age, with one type predominating at one particular time. Thus, the prophetic portion is more in the way of application than strict hermeneutics.
As one who holds that it is often precarious to teach doctrine from types I would be glad to see this approach abandoned.
1493 reads