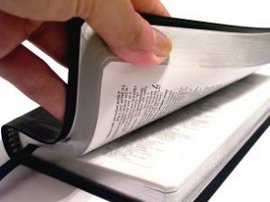 Republished with permission from Dr. Reluctant. In this series, Dr. Henebury responds to a collection of criticisms of dispensationalism entitled "95 Theses against Dispensationalism" written by a group called "The Nicene Council." Read the series so far.
Thesis 61
Despite the dispensationalists' teaching that "Jesus will come in the air secretly to rapture His Church" (Tim LaHaye), their key proof-text for this "secret" coming, 1 Thess 4:16, makes the event as publicly verifiable as can be, declaring that he will come "with a shout, with the voice of the archangel, and with the trumpet of God."
Response: By "secret" LaHaye, who is not to be thought of as an authority on the issue, meant something like "kept secret until revealed." For a number of reasons, not least because anti-dispensationalists try to make capital out of it, this is not the best way to speak about the rapture—so most dispensationalists don't!
But again it ought to be pointed out that the preterists who signed these 95 Theses don't really have a problem with an "event as publicly verifiable as can be" being, in fact, totally secret. This is precisely how some of them interpret the Second Coming passage in Matthew 24:25-31 (see K. Gentry in The Great Tribulation: Past or Future?, 65-66. Gentry co-wrote this book with T. Ice). They think all this happened secretly and invisibly in AD 70.
533 reads