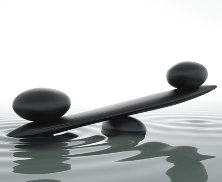 Used with permission from Theologically Driven.
The blogosphere has been humming lately with questions of Christian freedom and Christian depravity, the role of faith and works in sanctification, the priority of law or Gospel in sanctification, and the like. Some have seized the "Gospel-Centered" banner and have used it to wage general war on law and works—after all, they argue,
Major Premise: The Gospel is Justification.
Minor Premise: Justification is destroyed by law and works.
Conclusion: The Gospel is destroyed by law and works.
So what's wrong with the syllogism? Well, the logical structure is fine, so if an error is to be found, it has to be in one of the premises. In this case, it is the major premise. The gospel is not reducible to the forensic reality of justification. It also includes the experimental reality of regeneration. Together they comprise what the Reformers described as the duplex beneficium of union with Christ—two distinct benefits received simultaneously in the Gospel. And whenever we minimize either of these benefits, the Gospel disappears:
2281 reads