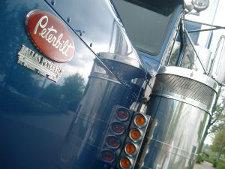 The NT seems to teach that believers must obey in order to be transformed, yet must be transformed in order to obey. The language of responsibility and action abounds, but so does the language of sovereignty, humility, and dependence. Students of the doctrine of sanctification have long struggled to understand how both can be true and how faithful believers should think and act in response.
I've recently suggested that many have embraced what amounts to a theology of giving up when it comes to Christian growth—and that they have done so because what they see in themselves and others seems to fall so far short of "read your Bible, pray every day and you'll grow, grow, grow." But even this sense of frustration with self and others tends to arise from—or perhaps fuel—a view of the sanctification paradox.
My aim here is to survey four solutions to the paradox and briefly evaluate their merits.
1. The hole: deny one side of the paradox
One popular solution to the sanctification paradox has two opposite versions, but both end up with the same problem: they fail to fit about 50% of the New Testament teaching on sanctification. They leave a hole.
One version of this solution resolves the paradox by teaching or acting as if there is really no depending on God involved—we pretty much change ourselves by sheer will power. Probably no Christian holds to this view formally, but some convey it by omission. Little attention is given to depending on the power and grace of a merciful God.
The other version makes a similar mistake in the opposite direction: it either openly rejects, or marginalizes, the obedience part of the equation—especially outward obedience. We grow by humbly recognizing our neediness, soaking heart and mind continually in the gospel, and nothing more.
Surely this second version is better than the first! Still, it solves the paradox at the cost of creating a hole. (I don't know if this is the sort of hole DeYoung has in mind in his book, The Hole in Our Holiness. I suspect the concepts are somewhat similar.)
2. The bundle: accept the paradox
Perhaps a better solution to the sanctification paradox is to just let the mystery remain.
For many of us, this would have to be a "solution" of last resort, because it seems lazy. Rather than wrestle with what God has revealed and prayerfully seek understanding until it all "clicks" in some coherent way, just shrug and say "whatever"? It seems irresponsible as well as lazy.
But we shouldn't dismiss this option too quickly.
Surely there are some puzzles in God's dealings with man that we should recognize are unlikely to ever be fully solved. For example, how does a spiritually dead sinner believe without being regenerated—yet how does he become regenerate without first believing?
For many of us, the "working solution" is to bundle the paradox—narrow it down to as small and precise a form as possible, and work with it in that form. Without fully sorting out and understanding what's in the bundle, it is possible to relate it to other items and bundles in a coherent theology. (I'm only using "bundle" here because the idea of putting anything "in a box" is currently so unfashionable. Everything is apparently supposed to be outside of boxes!)
In the case of sanctification, it is indeed a bit hard to see how our efforts can have real results if we simultaneously claim that sanctification is "God's work, top to bottom." Perhaps the problem there is that we're not using biblical language. Still, a solution that locates the paradox precisely at that point and says "we don't know exactly how it is that our efforts have a causal relationship in sanctification; we only know that that somehow they do, even though it is God's work and He will certainly complete it."
I'm reminded of the Westminster Confession's solution to the problem of a comprehensively-sovereign God's relationship to sin. How does God decree all that comes to pass and yet remain holy and in no sense the author of sin? The confession simply bundles the paradox by affirming that God decrees all and affirming at the same time that He is in no sense the author of sin. (Maybe it's just me, but the Chalcedonian Definition seems to have a similar approach to articulating the two natures of Christ.)
3. The haul: resolve by defining self-reliance
Another solution to the personal-effort vs. humble-dependence paradox is to look at the concept of "dependence" differently. Specifically, this solution reasons that there is really no such thing as doing anything "in our own strength"; we are always and in every way dependent on God's enabling, whether we realize it or not. In Him "we live, and move, and have our being" (Acts 17:28), and through Him "all things consist" (συνέστηκε, hold together).
In this solution, real dependence is not an option—it's an attitude.
Consequently, the dynamic of growing in holiness is like hauling freight. If you're a "big rig" truck driver nowadays, chances are good that you don't do any of the real work of getting the cargo from point A to point B. That is, forklifts fill the trailer, and 400-600 horses worth of diesel engine does the pulling. There is plenty to do in the cab, certainly—plenty of responsibility. But most of the driver's "work" is that of accessing what does the real work. Using his "own strength" is not an option.
The driver can do his work humbly and thankfully, recognizing the wonders at his disposal. Or, if he chooses, he can do his work arrogantly, in a spirit of independence, reminiscent of Nebuchadnezzar's thinking about Babylon: "which I have built by my mighty power."
But it's easy to see the folly of this. Nebuchadnezzar couldn't have placed a single stone of Babylon's great wall in "his own strength." A trucker was never born who could carry his freight a single mile "in his own strength."
In this light, the sanctification paradox seems to dissolve. We are responsible to do all we can, and our actions are indeed effectual in the sense that progress is furthered or hindered, but we are called to engage in obedience in a spirit of humble dependence, recognizing that anything that seems like "our own strength" really isn't. As Jesus put it, "without Me you can do nothing."
Jesus' "abide in me" in the vine-and-branches metaphor of John 15 must also refer to the state of mind and heart that recognizes our dependent condition. According to Romans 6 and many other passages, believers are permanently in union with Christ. Over and over again, Paul short-hands our identity as believers with the phrase "in Christ." There is apparently no way to not abide in Him other than to fall prey to the illusion of independence.
4. The spiral: resolve by defining dependence
Like the haul, the spiral solution to the paradox focuses on the relationship between our action and God's enablement, but it is less shy about giving our conduct a strong causal relationship in the process.
The spiral solution is simply this. Yes, a sovereign and gracious act of God is required before we can be obedient in "spirit and soul and body" (1 Thess. 5:23). Further, as we grow in grace, repeated acts of gracious and sovereign enabling are necessary. However, faithful obedience with what we have already been given leads to more transforming work by God and further obedience. The sequence repeats: enablement, obedience, enablement, obedience, enablement, etc.
For some, this solution must be rejected out of hand because no enablement that is contingent on our conduct can be truly gracious. For others, this solution fails because it implies that at various points along the spiral, a believer may not be "mature enough yet" or "divinely enabled yet" to be obedient in one area or another. He has a ready excuse to keep sinning, whether by omission or commission, because he doesn't yet have what he needs to overcome temptation and obey the Lord. And this situation seems incompatible with the language of passages such as 2 Peter 1:3.
Conclusion
In the end, perhaps some combination of bundle, haul, and spiral is best. Maybe the haul describes our already-sufficient ability—employed with an attitude of humble and thankful dependence—while the spiral describes our increasing skill and faithfulness as we are transformed. As for how our obedience can be causal (as we find in Rom. 12:2, for example) in sanctification, the fact that there is really no such thing as "our own strength" resolves any supposed incompatibility with grace. And for those who don't find this satisfying, there's always the bundle.
In any case, we do not need to solve the paradox by creating a hole.
9951 reads