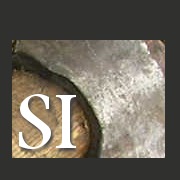 Welcome to SI's first Featured Discussion. On January 28, an important conversation about the future of fundamentalism began in response to Kevin Bauder's "Nick of Time" essay, "An Open Letter to Lance Ketchum." During the ensuing discussion, an idea emerged: how about if we attempt an extended discussion involving limited participants (and a somewhat narrower topical focus)?
Hence, this post. 
What apears below is a much-shortened version of the conversation so far—just as a starting point. We're hoping Kevin Bauder, Don Johnson and others will continue the conversation here "amongst themselves," so to speak—somewhat in the vein of a panel discussion.
So, with that as introduction, gentlemen, you have the floor.
23537 reads